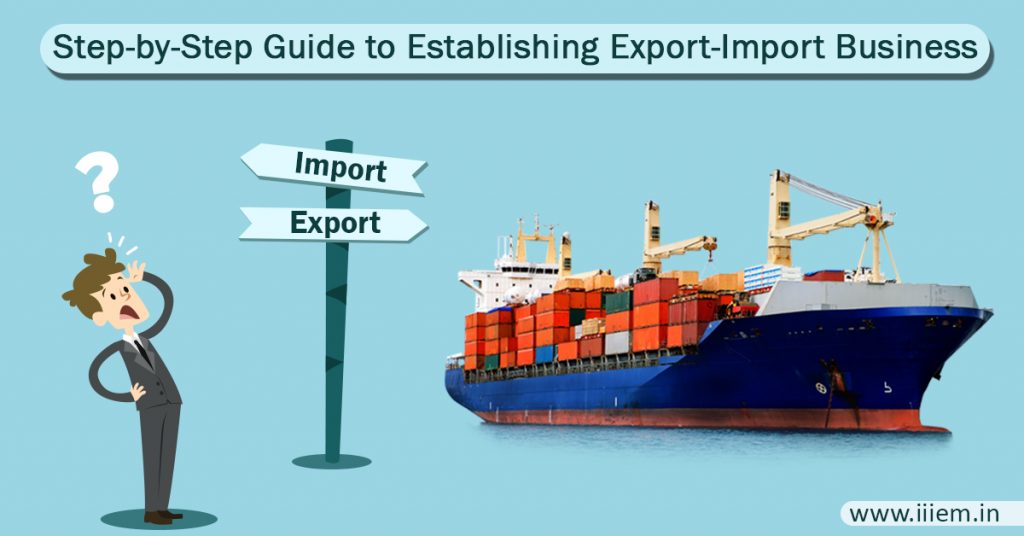 There are many formalities and registrations to be made with different authorities before an exporter can start into export business and accept an export order.
Selection of Firm Name
An entrepreneur can pick any name for the firm he wants to start. It is advisable that the name of the firm indicates that the business is related to import export business. Various words like international, global and overseas in the name of the firm convey the meaning that the firm is employed in export import.
Approval to Firm Name
There is no need to obtain prior approval of Regional Licensing Authority of DGFT for the proposed name of the business firm. However, if the firm is preparing to export readymade garments to any country, approval from Apparel Export Promotion Council (AEPC) is needed. The entrepreneur has to ask to AEPC in the prescribed application form for the consent of the name. While applying, one can suggest two or three names, in the order of preference. Once the name is approved, registration of firm in that name with AEPC is to be made within a period of three months. After the registration is done, the firm would become a registered exporter and be able to get the quota allocation for export of readymade garments to export quota countries. Export of readymade garments to countries like USA, Canada, and countries of European Union requires quota approval from AEPC.
Registration of Organization
The form of organization can be a sole proprietorship, partnership firm under the Indian Partnership Act, 1932 or joint stock firm registered under the Companies Act, 1956. If it is a joint stock business, it can be either a private limited company or public limited. If the model of business is the partnership or joint stock company, registration under the appropriate Act is needed. A sole trader requires permission from local authorities, as required. No separate registration is needed for a sole proprietorship.
Opening of Bank Account
The firm or company has to open a bank account with a branch of a commercial bank, authorized by Reserve Bank of India to deal in foreign exchange. Only a select few branches of commercial banks are authorized by RBI to deal in foreign exchange. The firm may require pre and post shipment finance for its business. In deciding the bank and branch, the firm has to keep its credit requirements and cooperative attitude of the bank to assist as it would be a new entrant in the field of international business. Timely credit is an important ingredient for the success or failure of the business, in particular, in international business which is highly competitive.
Obtaining Permanent Account Number
Export income is subject to some exemptions and deductions under the Income Tax Act. For claiming those exemptions and deductions, it is necessary for every exporter to obtain Permanent Account Number from the income tax authority. This PAN is required to be quoted while applying for Export Import Code number.
In PART 2, we'll learn about registering with Sales Tax, obtaining IEC code, and other important certificates. Keep reading the loop.
For more information or for any assistance, please email at info.iiiem@gmail.com