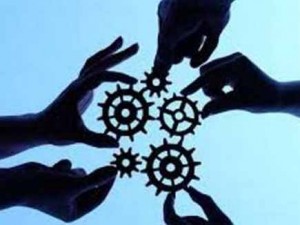 As reported in October 2016 loud and clamorous voices and fonts by television and print media that India is ranked 130th for ease of doing business in India, after a survey by the World Bank.
Clearly the survey by World Bank feels, it is not easy to do business in India.
My naïve and inexperienced mind fell to only one conclusion that the bureaucracy in India must be the culprit. This "feeling" is baseless as I have nothing to do with Export and Import and for that matter with any business local or international. Thus I tried to read more thinking our Prime Minister must have done "something" to beat this.
However the fact still remains that India is tough and rigid for any Business, not just in Export Import but for any small or medium size establishments too. This rank is a betterment from the previous reports where in India has improved by four points ! Needless to say that Mr. Modi has removed all arduous and timid systems for business sin India.
India must understand that the only solution to bring in economic stability is through business locally or globally. The "fear" of Government norms, taxes and Audits in a Common India is so much that more and more business families have their current generations moving towards employment instead of business.
Our Government is conscience about making progressive policies for improving the process and procedures for doing business. We need to do away with archaic rules and snail pace work culture.
Measures have been taken, some are implemented, and others shall be in a short while.
Major steps that our Government has taken are to provide faster registration & incorporation of the Company
Simpler rules for taxes
Implement GST across the Country
Simplified Loan procedures
Digital link ups for Business with various Government offices and departments
Special benefits for Start-ups companies too.
Export is encouraged with various incentives
Easier Banking system for Loans
Decreasing gaps between College Education and Real Life businesses through Industry Interface.
Reasonably it can be argued that the Government too should work professionally with its turnaround time ( TAT ) for completing all formalities within defined time limits.
Within India, Gujarat, Andhra Pradesh, Jharkhand, are the toppers in ease of doing business. Things are not so grim. Its just that India needs a few more years to change the algorithms of doing business internally and with the outside world too.