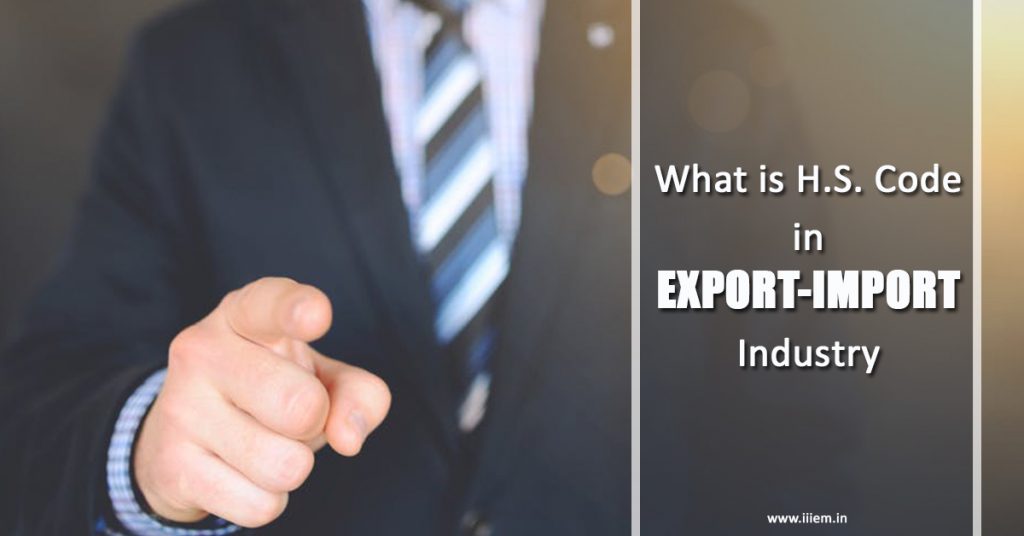 We are unable to make people follow a uniform code of behavior or thinking or mannerism, here we talk of H.S. Code is being used in the same form, same fashion, and the same coding all across the World. The most structured, Uniform and systematic process is the International business!
International Trade is the oldest business on earth after the barter system.
The most uniform system across the World, and used by ALL without cringing or doubting.
The H.S. Code remains the same even if you speak Chinese, or Spanish, Gujarati or Norwegian.
To define in pure form, H.S. Code is the Harmonized Commodity Description and Coding System, also known as the Harmonized System (HS) of tariff nomenclature is an internationally-standardized system of names and numbers to classify traded products. It came into effect in 1988 and has since been developed and maintained by the World Customs Organization (WCO) (formerly the Customs Co-operation Council), an independent intergovernmental organization based in Brussels, Belgium, with over 200 member countries. Harmonized System Code classifies each & every product into a number.
Let us understand what & how this H.S. Code can influence our business. For example, animals and animal products are found in one section of the HS, while machinery and mechanical appliances are found in another.
The HS is organized into 21 sections, which are subdivided into 96 chapters. Then these 96 HS chapters are further subdivided into approximately 5,000 headings and subheadings.
Let us now get the right picture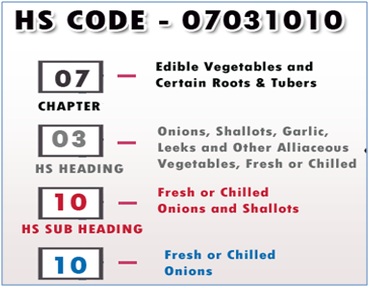 H.S. Code is important because it's widely used in:
Customs tariffs (aka HTS, Harmonized Tariff Schedule)
Collection of international trade statistics
Rules of origin
Collection of internal taxes
Trade negotiations (e.g., the World Trade Organization schedules of tariff concessions)
And many more details statistics.
One wonder what the H.S. of Pineapple in USA be. But in the world of H.S. Code, pineapple shall be the same for the first 6 digits.
You should know exactly what the specific number in your specific country. But the first 6 digit numbers are supposed the same across the whole world. Each country can modify by adding two digits or four digits as per their requirements without changing first six digits. Adding the last 2 digits can make it a National Code – only the last 2 digit of the 8-digit code.
For Example the H.S. Code for Pineapple is 0804.30.10

Harmonized Tariff is also implemented through H.S. Code.
How & from where to find H.S. Code for a product?
We shall take you step by step into this process:
One may want to search for "plastic Water bottles"
Go to Findhs.codes and likewise there are many more websites on H.S. Code index.
Type your product and wait for a few seconds..Voila!
You not only get your product, its pictures, classification, variety etc all can be found right there.
For the business of Export & Import, for tariff and for the meaning of the same product, may the language change, this code is extremely important.