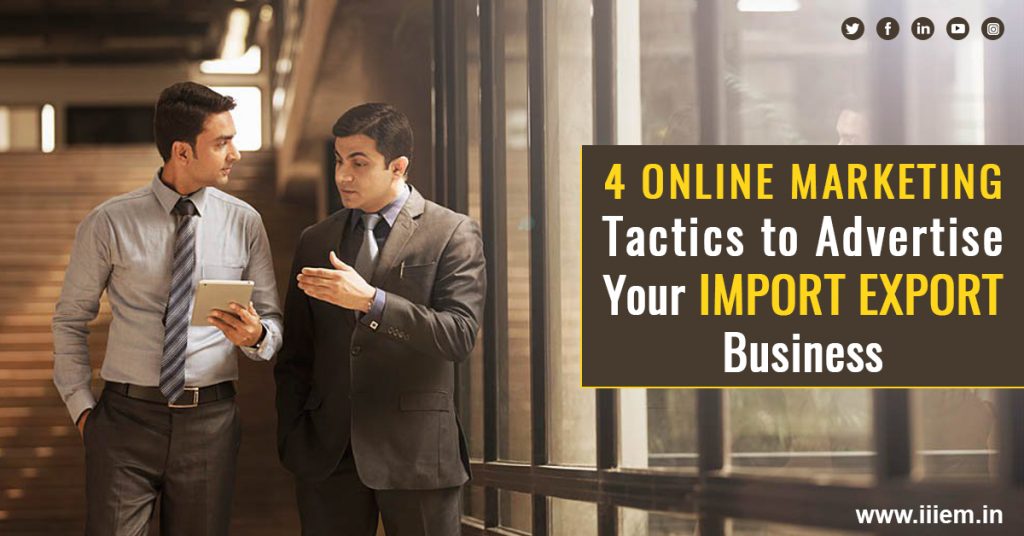 In this competitive world, it is very important to build a diversified portfolio of online marketing and advertising. Advertising is a crucial part of running a successful import-export business. In order to grow the business, one needs to have a full-proof strategy for marketing and public relations.
There are various ways to advertise the business and one of them is online marketing. Online marketing tactics are cost-effective and are very much in trend. Below are some of the online marketing tactics –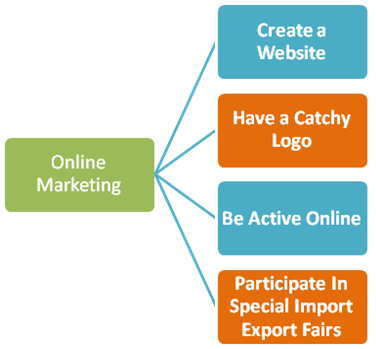 Create a Website –
For any business to be present on Web is a key point for online business.
Today, the creation and maintenance of the website are very easy and cost-effective. There are various software's to make the work easy. Website is the best business card one can make for the company. While making a website, try to make it as welcoming as possible while you keep it easy to understand for all visitors.
Make sure you incorporate important sections to your website such as a contact page for people to reach you, a testimonials page and services or offers page.
Have a Catchy Logo
Once the website is set, the next step would be to create a Logo.
Logo should be such that it can be incorporated in the website. It should be short but catchy.
The more present your logo is in the hands and lives of your clients and potential clients, the more your chances of success will increase.
Be Active Online
In today's world, social media is making miracles in advertising and promoting a business. You should take advantage of the same. It is very important to be active on these sites as it not only helps to stay updated about the surroundings but it also helps to get new ideas to increase the business. You can also reach potential partners to do trading with and discover new ways to increase the potential of your business.
Just by opening an account or making a website, you might not get business and so you will need to stay active online. Staying online will not only increase your visibility online, but it will also help you gather more information about the import-export trading.
Participate In Special Import Export Fairs
Almost all the countries organize fairs on yearly basis, in order to introduce new technology, products and develop import- export business. If you have an Import- Export code (IEC) license and an registered exporter or importer, you would get an invitation.
Import- Export code license is a basic requirement helps to have a trust worthy relation. In fairs, you can make various contacts and promote your own product, if any. Create an address and email list after attending conventions, trade shows, fairs, conferences, and by networking. Once you have a list, start sending daily updates of price to them.
Remember, advertising is far more successful if you advertise again and again.