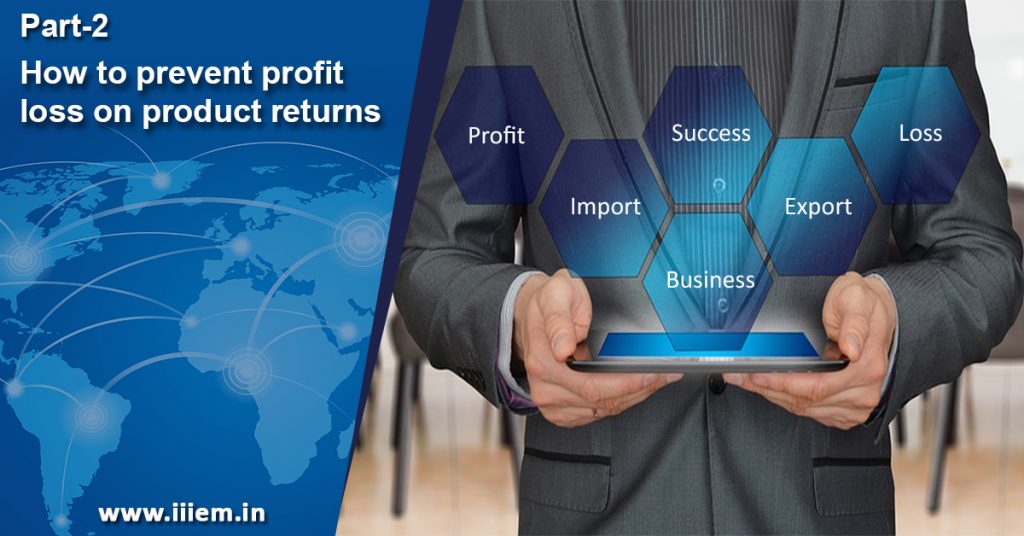 In part 1, we learned about preparing clear return policy, smart serial digits, warranty assistance, RMAs, and arranging for standardized return procedure.
In this post, we will learn about other seven tactics to further your knowledge on cleverly handling product returns with almost nil profit drains.
Substitute returns for repair processes
Many computers and consumer electronics businesses allow only Return for Repair for goods that fall under their warranty periods. This leads to customers undergoing a long wait while their product is exported back to a repair station, treated through a repair procedure, and exported back to the client again. The most client friendly businesses offer a replacement benefit to their clients, which include quick shipment of a replacement when a product is accepted for repair. This arrangement generates huge cost savings for the businesses because both product shipments and repairs can be arranged in bulk instead of individually treating them. However, it is not proper for products that carry personal data or for businesses that are unlikely to have adequate inventory in reserve to export to clients as replacements.
Use barcodes
One of the most effective strategy businesses can exercise to manage returns is to produce pre-paid return labels that include the client's order data and transfer them with dispatched orders. When clients need to return a product, the business can scan the barcode to retrieve the client return data automatically and process it in a quick manner.
Use email communication method
Many business consumers and other clients now have easy and instant access to the World Wide Web and email. As soon as a return is treated, an email communication can be automatically sent that comforts the client that their returned product has been accepted and is being further treated. In conditions wherein email is not a standard form of information exchange, this automatic message creation can be transferred to printing letters that are prepared for sending through the post within days of the return being accepted.
Enable clarity of replacement merchandise
When clients reach the business to request a return, a warranty might define that a replacement product will be furnished or not. Many businesses have automated IT systems in place that facilitate customer service representatives to check available inventory and proposed shipment and delivery schedules.
Allow status lookup
Providing clients with the details of a website or a contact number that they can use to review the status of their return, fixes, replacement or reimbursement, will improve customer service and decrease the frequency of queries.
Provide periodic status updates
Clients appreciate routine updates on the status of their returned products if they are awaiting an adjustment or replacement. Barcoding allows automatically created emails or lettered notifications to be prepared when products are received, exported or credited.
Facilitate customer feedback
An extremely cost-effective way of making advances in returns processes comprises of including a card with the shipment that solicits for the customer's feedback regarding the returns encounter and achievement.
The backward flow of products through the supply chain needs to be effectively organized with as much consideration as the forward supply chain.
Our curated program in Export Import Management has highlighted the problems that great returns can produce, with commodities having to be exported and stocked in inventory expecting disposal or recycling. Businesses can assure good customer service and cut down the costs associated with product returns by setting strong returns policies and strategies.
Effective gatekeeping procedures will cut down on a number of redundant product returns and related managing and processing expenses. Establishing different inventory places, or practicing 3PLs (third-party logistics) to control returned goods, will warrant that returned products are properly and quickly managed and classified according to the action that must be exercised with them.