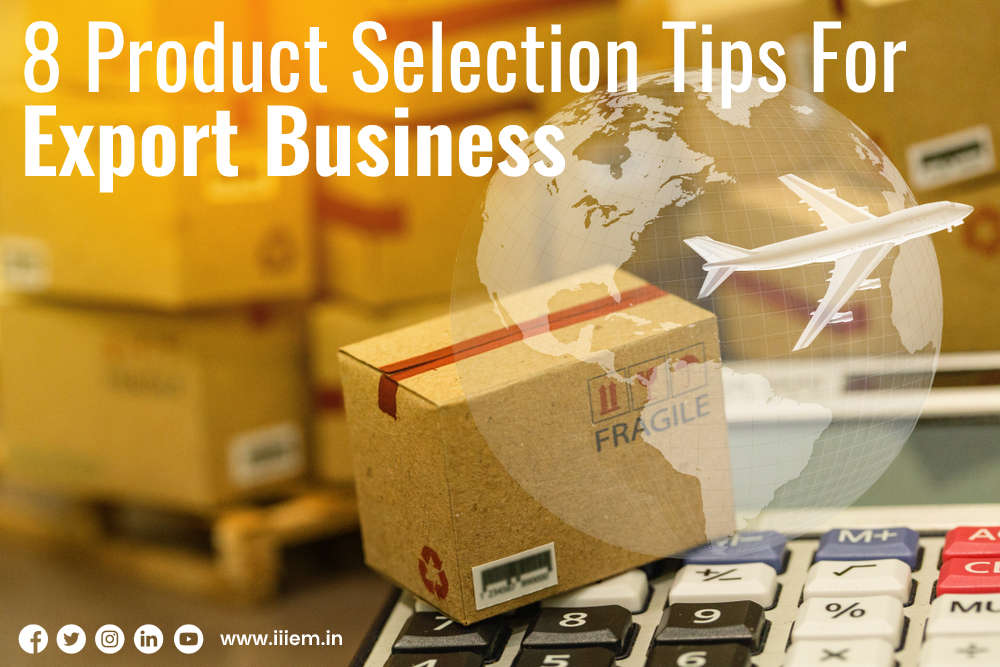 Here we described the tips of Product Selection For Export Business. Using these tips you can choose the product easily to run easily your export business.
The selection of work is considered the key to success in all markets of the business. Exporter always wishes to deal with all types of products but it is almost impossible to do so and thus he has to select a proper product and a proper market.
The product selection for export business is not an easy task and so the exporter should consider the following factors.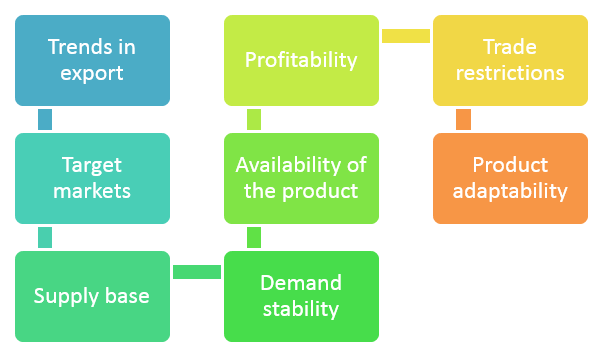 Bellow is Product Selection For Export Business
1. Trends in export
Thorough market research is the base for the success of any business. In the era of globalization, export-import has actually become an integral part of a successful business life.
2. Target markets
Unless you have a product that is unique, you would face stiff competition. It is very necessary to present a unique and different product. Aspected differences like demand, cultural, social, political, and demographic aspects should be considered.
At times the most challenging market offers the greatest potential for your product. Always aim for opportunity and quality marketing for higher success.
3. Supply base
The timely supply of the product is the key to any business's success. Along with demand, supply base analyses are a must. Factors such as power shortages, transport problems, strikes, lockouts, etc. affect the supply so take action. Always have a back –up plan for your products.
4. Profitability
As a businessman, you should select a product that has a higher financial rewarding capacity. Try to forecast all possible expenses that are related to the product Ex. taxes & duties, logistics, insurance, export cost, etc.
There are numerous government incentives schemes, which both the governments provide and so benefit of the same, should be taken as it helps to increase the profitability.
It is the prime objective behind doing any business and so due care should be taken to ensure no loss is there.
5. Availability of the product and production capacity
Try to avoid that type of product selection for export business, which has a monopoly on one or more suppliers. The success kneels on the demand rate of the product and its availability to a great extend. Remember that for selling a product, the SKY is the limit.
6. Demand stability
There is a possibility that you already have some specific products in your mind but you need to analyze the demand for those products in the exporting country and how to stabilize the demand is.
for the stability of demand, you need to do Deep research. It is advisable to select a country, which has a steady demand. Stagnating sales can be detrimental.
7. Product adaptability
Product adaptability plays a pivotal role in the export business. Choose always that product which accepted universally, and used because it helps broaden your horizons.
8. Trade restrictions
When it comes to trade regulations or compliance, every market is unique. Trade relations of India with that country should be taken into consideration.
There is Government support for import-export but you should have a plan.