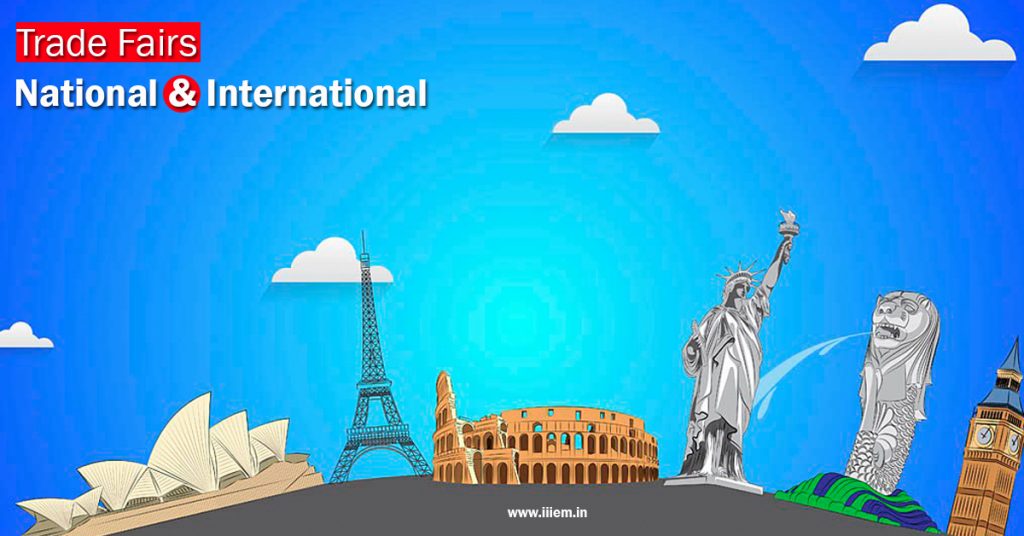 Does one ever wonder why should one attend a marriage function or a birthday party?
We are human beings with a basic instinct to be with family, our own community, and our beloveds.
If we attend a Marriage function, we love to meet all our relatives & family, similarly Trade fairs invite businessmen.  One attends Trade Fairs to meet the Contemporaries, business community, business rivals, and competitors.
In the times of rapid growth with less time on hand, it is only fair to be at a place where the world comes in. We can meet all who can empower, enhance and facilitate our businesses. These fairs are a B2B shows, for the businessmen, by the businessmen and of the businessmen.
Domestic Trade fairs are in one's own Country, International Trade Fairs are organized worldwide.
Who must visit these Trade Fairs?
All those who have a curiosity to learn new developments
Anyone interested in Export Import
Anyone who wishes to start a business, but needs knowledge on the products shortlisted
Anyone who needs to search for supplier or buyer
Trade Fairs bring the World of your business at one place. Some benefits are mentioned below.
Find new markets and wider business opportunities
Get new ideas for your business
New Product launches
Evaluate products and suppliers
Look for specific products and services
Evaluate your competitors – a visit to a trade fair in your own industry is an efficient way of gathering competitor intelligence
Learn – trade fairs are great places to extend and deepen your knowledge
Generate new business contacts
Visit conferences, networking events, workshops, seminars and panel discussions
Network – trade fairs provide a unique venue for people with common interests to connect personally with one another
In India too we have some large fairs wherein the Countries from world over participate. To name a few we have the most famous Vibrant Gujarat, ITMA – Textile, PlastIndia – Plastics, Ahaar – food.
In the months to come by we have the following International fairs which can be visited by the business fraternity. India Wood is in Bangalore from 8th March, Sports Expo India 2018, 24 August, Hyderabad, India Medical Show 2018, 19 April, Chandigarh, Agri Asia, 7th September 2018, Gandhinagar and so on.
Some upcoming International Trade shows are, Indo InterTex, Textiles, 4th April 2018, Jakarta, Indonesia
Canton Fair, from April to 5th May 2018, Guangzhou, China, International Jewelry Week, Dubai, 14 Nov 2018, ChinaPlas – for Plastic is in May in Shanghai, China
Try visiting one, see the benefits yourself.
A rolling stone gathers no moss…you shall gather only knowledge!