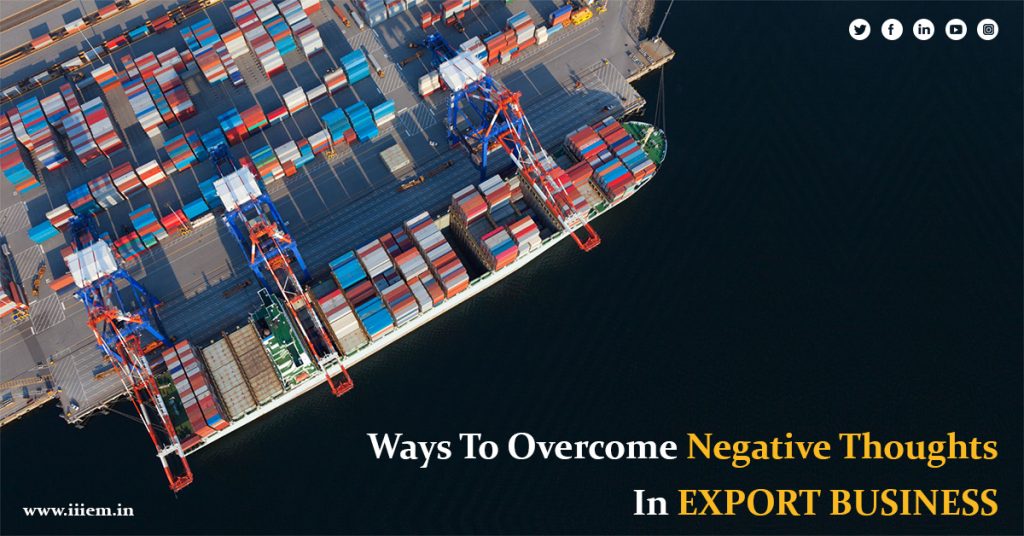 Basically export means shipping of goods and services out of the legal jurisdiction of a country. International trade business is mostly assumed to be highly complicated and full of risk.  Many times, business people hold back from investing in international trade due to a negative perception. In order to overcome such negative thoughts, it would be wise to conduct a proper assessment of the risks involved in this form of trade and weigh them against anticipated benefits. You can learn the whole export procedure from some educational institutes.
Exports business forms a major part of a country's GDP and has a number of benefits in store for the businesses that do international trade. However, due to the risks and complications associated with trading in countries with different financial, cultural and legal systems, many businesses have negative thoughts on undertaking export business.
Following are the negative thoughts that one comes across during an export business –
Complications –
Fear of extra formalities than the regular domestic business, exporting is complicated in form of mental stress, time, legal formalities, etc.
Completion –
Every business begins with a very small margin and order and nothing comes in bulk. One needs to expand its horizons slowly and steady studying all the factors and environment.
High Risk –
Business is all about overcoming hindrances. Risk can be of any type – selling techniques, production technique, the cost of production, labor hired, production of goods, promoting methods, etc. To do business one should have the capability to take the risk.
Affordability –
All beginnings are small. It is not compulsory to invest a huge amount of money for starting an export business.
Instead of letting the negative thoughts hamper the business, one should weigh these thoughts down against the anticipated benefits of exporting. This is just one of the various ways you can overcome negative thoughts in your export business.
Below mentioned are the ways to overcome negative thoughts in export business –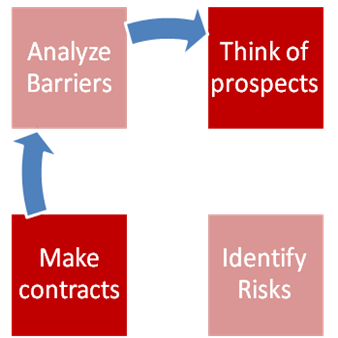 Understand & Identify The Risk –
Every line of trade has some specific risks associated with it. There is always a proven way to mitigate any risk associated with your export business and with prior research and analysis, you can do the same. It is important that you identify the risks in your line of trade and find out effective solutions to avoid any negative results.
Analyze Cultural, Legal & Financial Barriers –
While trading with a foreign country, there are numerous legal, financial and cultural barriers that you may have to overcome to become successful.  To overcome the negative thoughts it is important to assess and study all these barriers before making any trade decision.
Make Forward Exchange Contracts –
Currency fluctuation is one of the most common reasons for negative thoughts. Currency tends to fluctuate every day and so making foreign exchange contracts with the importing business would be advisable.
Imagine about the brighter prospects –
Fears such as fear of failure, fear of risks, fear of extra formalities give rise to negativity. To avoid the same you should focus more on the brighter prospects.