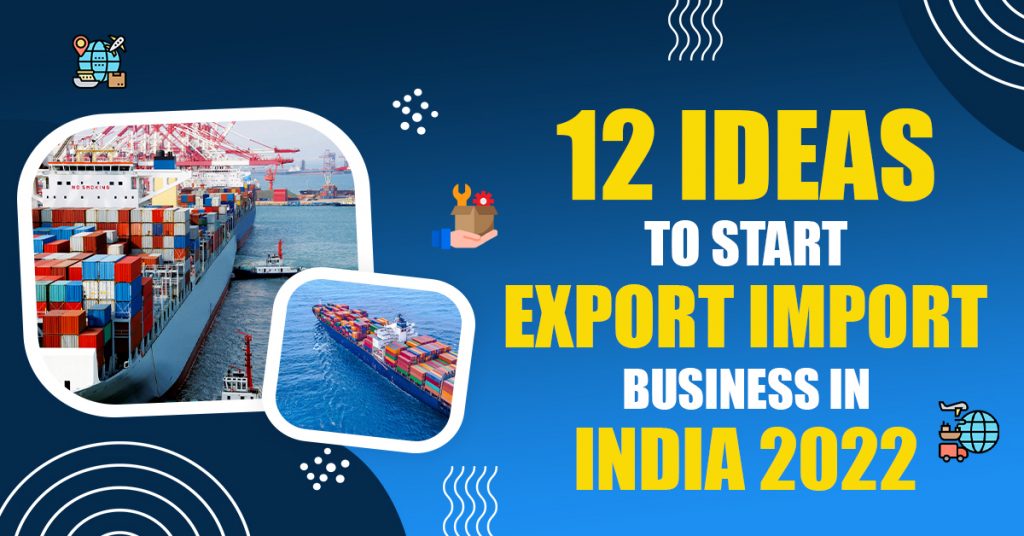 Entrepreneurship is now a head-start in India and many start-ups are coming up innovatively. Meanwhile, the import-export market is expanding the opportunities and contributing to shaping the nation's growth.Indian ethnicity, culinary, farm, and Agri-produce are making space in the foreign market. The space is wide and ample opportunities are waiting. Are you a person who aspires to become a player in the market?
The import-export can be a new journey for some promising business persons. Here are some ideas to start your export business–
8 exciting Export ideas:
Agri and farm products – India is home to many indigenous varieties of grains and agri-product. Basmati Rice, Cashew nuts, grains, oilcake, spices are some interesting categories for trade. Tea and coffee are also a category for export.
Cloth and apparel – India produces different kinds of fabric material such as cotton, silk, and yarn and contributestothe industries largely. The market is dynamic yet competitive. The market for Indian traditional wear is unfolding opportunities on the global front.
Handicrafts – India's handicrafts are unique, creative and quirky that grabbed attention in the global market. Handicraft goods are exported to many countries like UK, USA, Germany, France, and Italy.
Fishes and marine products – India is the third-largest producer of seafood. Indian sea fish like tuna are exported to the USA, UK, and Japan.
Wood furniture and material – The furniture export industry emerges as one of the major export categorieson the list. The creative design and finely curated detailing placed the categoryasmajorly exported items.
Jewellery – Indian jewellery is a popular category. Legacy of Indian Silver oxidized silver, copper base traditional jewellery designs are trendy in the US market.
Raw material – India exports raw material to various countries. Sugar and rice are exported to many countries. The self-life of these cash crops is longer. India also exports raw metals and petroleum to some countries.
Forest Product – In nature's lap, some exotic herbs get nurtured, and India exportersforest products toany country. The category is thought-provoking, India export bio-diesel oil-seeds, Wood raisin (guar gum), and tendu leaves.
4 amazing Import ideas – some products are always in demand and importing some products may be pocket friendly for the buyers.
Electronics – every year India imports electronic devices and such products gain acceptance in the local market. The high feature in low price maintains the demand of such product in the market.
Perfumery- Aromabrings a classy touch to many products. The sweet fragrance of perfumes is used in many cosmetic products. India imports raw materials as well as finished goods. India imports perfumery from countries like France, the UK, and Vietnam
Shoes- Shoes are fashion and comfort statementsamong the youngsters. Imported shoes are always in high demand and it is afast-growing industry.
Jewellery- wearing jewellery is part of Indian heritage. India imports jewellery from USA, UAE, African countries and the industry holds a good stake in the business.
Conclusion: The export-import business is abundant with opportunities. A promising entrepreneur can build a profitable business but the knowledge of export and import business is essential for efficiently running the business.