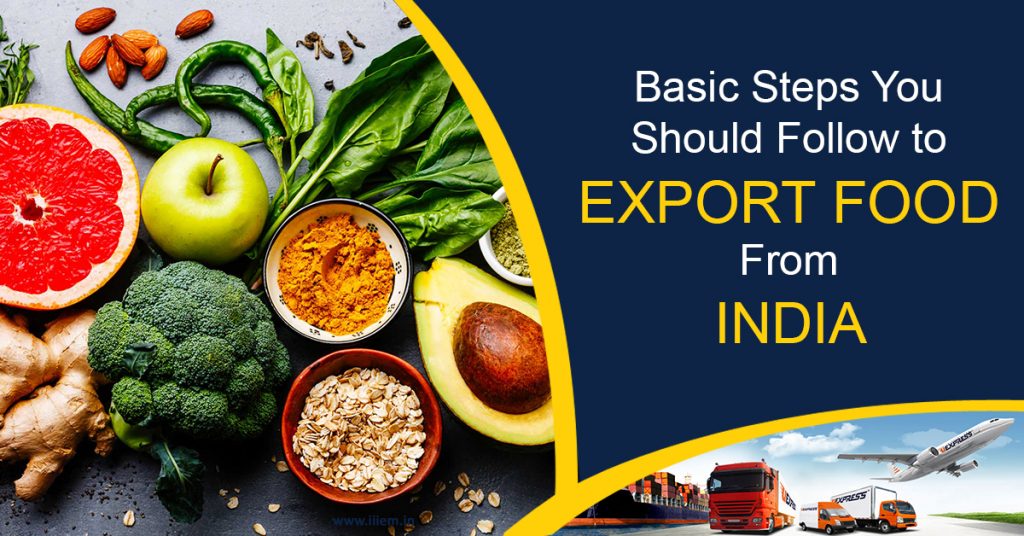 India is been known as an agrarian country for years as almost 60 percent of the population of India is dependent on agriculture for a living. The government of India has over the years taken various steps to boost agriculture and its exports. India exports numerous food/ agricultural products worldwide. Food products can be divided into primary food crops, cash crops, and secondary food crops. Primary food crops include vegetables, cereals, spices, meat, oil, fruits, etc. India's foreign trade i.e. imports and exports are been regulated by that of the Foreign Trade policy that is been noticed by the Central Government.
A lot needs to be planned and prepared by that of an exporter before starting the business of export. Here are the detailed steps for starting exports –
Establish an organization –
In order to start the business of export, a Sole Proprietary concern/ Company or a Partnership firm needs to be set up as per prescribed procedure with some attractive name and logo.
Open a Bank account –
The current account needs to be opened with a Bank that is been authorized to deal with Foreign Exchange.
Obtain PAN (Permanent account number) –
It is a compulsory document, which needs to be obtained by every importer and exporter.
Obtain IEC (Import- Export Code) –
It is mandatory to obtain a 10-digit IE code number for export/import from India as per Foreign trade policy. Application for the same needs to be done to that of the Regional DGFT authority in form ANF 2A
Registration – Membership certificate –
This certificate is been needed for availing export/ import authorization or benefit or concession under FTP 2015-20.
Selection of product –
Expect the products that appear under restricted or prohibited list, all are freely exportable. One needs to select the product after detailed research.
Selection of market–
An overseas market should be selected after research covering market size, competition, quality requirements, payment terms, etc. Indian Missions abroad, Export promotion agencies, friends, relatives, and colleagues might be helpful in gathering the information.
Searching buyers –
B2B portals, buyer-seller meets, web browsing, participation in trade fairs, and exhibitions can be considered as an important tool to find buyers. The creation of a multilingual Website with that product catalog, payment terms, price, and other related information can be of great help.
Sampling –
Providing customized samples as per the need of the Foreign buyer would help in getting orders.
Price and costing –
Pricing of the product is very crucial in getting the attention of the buyer along with promoting sales. The price should be worked out keeping in mind all expenses from sampling to realization of export proceeds on the basis of terms of sale i.e. Cost, Cost & Freight (C&F), Free on Board (FOB), Insurance & Freight (CIF), etc.
Negotiation with the buyers –
After determining the buyer's interest in the product discussion related to the allowance, discounts and other aspects can be considered.
Risk covering by way of ECGC –
International trade involves risks related to payment due to buyer/ Country insolvency. These risks need to be covered by an appropriate Policy by Export Credit Guarantee Corporation Ltd (ECGC).