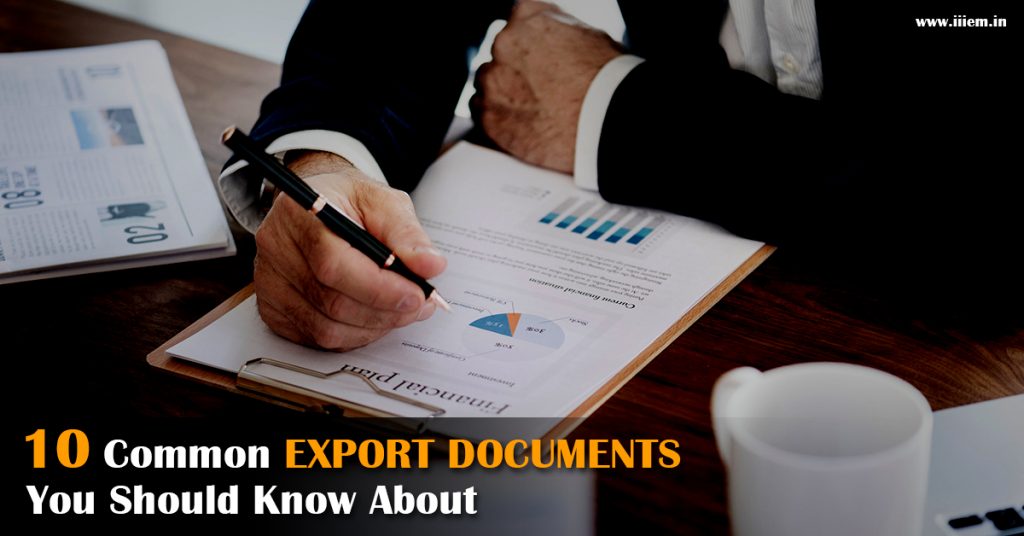 A cargo cannot ride without papers/ documents. Export of physical goods that move amongst the water bodies can be highly expensive as well as risky if it is not been done properly and thus it is very much essential that exporter is well aware about the documents that are been required for successful export.
Having a detailed understanding of the below common documents is very crucial for the success of the business –
Bill of Lading (B/L) –
Considered as the initial and most common document that is been used in international shipment. It is a contract cum receipt between the carrier and the owner of the products. It contains basic information such as what goods are been shipped, where they are going etc. Bill of lading is of several types such as – Straight B/L, Air Waybill, Ocean B/L, Truck B/L, and Shipper's order's B/L.
Certificate of Origin –
It is a certificate used for the export of goods by the exporter/ manufacturer to certify country of origin. The local Chamber of commerce or government entity legalizes certificate of origin.  It is been used to identify the country of manufacturer where the product is been made.
Certificate of manufacturer –
It is a notarized document which certifies that the goods are been produced by the manufacturer after fulfilling the general requirement of the product and is then ready for shipment.
Commercial Invoice –
Commercial invoice is the key accounting document prepared by the seller of the goods for the buyer. It is used to determine the actual value of the goods for the purpose of assessing the custom duty. The invoice should include the following –
Country of origin (manufacture)
Gross and net weights
Detailed description of the goods
Inco- terms rule
Total number of packages
Invoice quantity
Certifications
Currency value
Authorized exporter signature
Destination control statement
The following statement along with signature; "I hereby certify that this invoice is true and correct."
Consular Invoice –
This invoice certifies the shipment of the goods. Not a compulsory document
Dock Receipts –
The reason of this receipt is to provide a proof to the manufacturer/ exporter that the goods are been successfully delivered and are in proper condition.
Inspection certificate –
It certifies the items were received in good condition and that the shipment contained the correct quantity.
Certificate of Insurance –
It certifies you have bought an insurance policy for the cargo.
List of packing –
List of packing is very much similar to that of the shipping list. The list contains details of goods that are to be shipped along with the method of packing, weight/ height dimensions and its numbering methodology. Although it is not a compulsory document in all the cases but it is considered as an significant document that can be used by the freight forwarder in preparing bill of lading.
EEI (Electronic Export Information) –
It is required for all kind of export shipments. This needs to be filled in a Automated export system (AES).