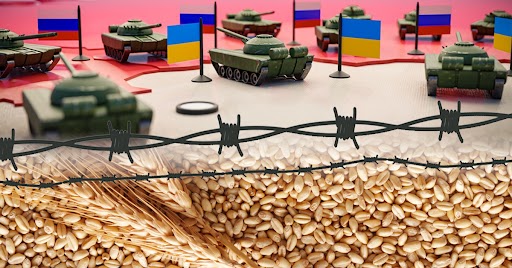 Russia and Ukraine invasion is quite beneficial for the country of India in terms of export and import of wheat. Both the countries produced wheat in surplus. Their non ending fights have left the other countries with no option but to import wheat from other countries. India being one of the major wheat producing countries drove them to import from us resultantly increasing the export import rate of the country.
Earlier India was in the eighteenth position for supplying wheat to the countries which can now increase the rank. This can happen by supplying the grain to those countries who rely heavily on Russia and Ukraine for the wheat supply. Being the second largest producer of wheat india can capture a large market all due to thai big opportunity arising as a result of war. Wheat export of India in 2022 can see a drastic increase.
Is it Possible For India to Grab the Opportunity?
India is the second largest producer of wheat in india. Despite this fact it has been analysed that the country used to export only around 1% of the total production in the neighbouring countries of nepal, bangladesh and srilanka. The ongoing invasion has provided India with a big opportunity for wheat export across other countries of the globe.
As per the research of market experts around 24 MT of wheat is lying in the buffer of the government since february 2022. However due to stiff market conditions in India, it will not be so easy for the country to grow its exports. It requires you to meet certain criteria like the pesticide levels and the protein content. Still the country holds a chance by preparing stateringies the exports and implementing them.
Steps of export of wheat from india:
Register your business – the first thing to be done is the registration of the export business along with the submission of necessary documents.
List down your products – after the successful registration, you need to list down your products on global selling websites.
Ship and receive payments – after the placement of orders you can have direct contact with the customers for payments and returns.
Conclusion
IIIEM is a platform that will make you learn how to export and import various products and achieve growth in the international markets. We provide various courses at reasonable and affordable prices. The syllabus offered will give the prospects about the international market, market trends, export and import strategies etc,. With experience of several years our professional professor's guidance the sellers to reach and expand globally. All you need to do is to fill our form and register quickly.