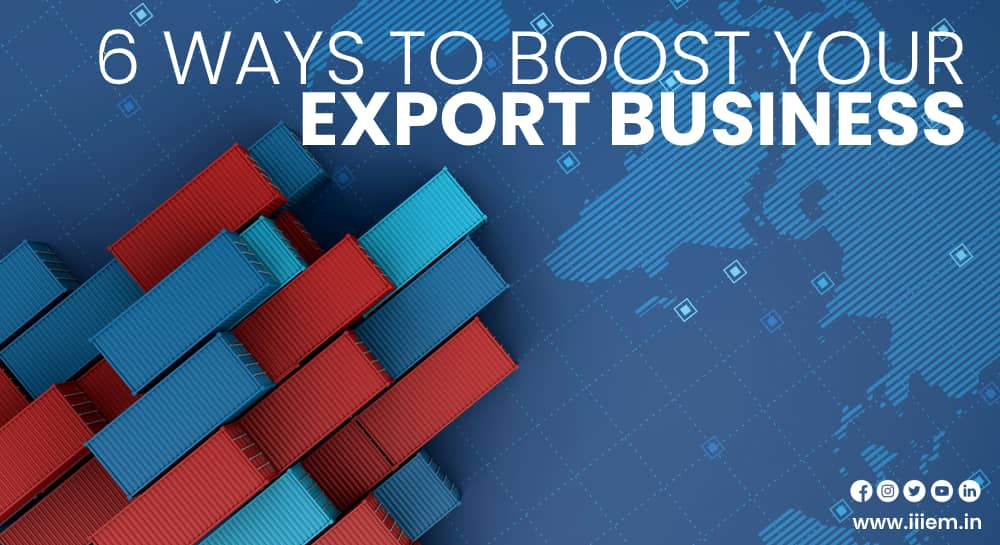 To boost your export business in any country, Exporting is a vital income source, which helps in economic growth. As compared to businesses, which deal in the local market, exporting businesses have a higher growth rate.
Due to 'fear of loss and unknown identity', businesspersons prefer not to get into international trade in spite of lots of subsidies and government support. Any business is subject to some kind of ebb and flow and so does the export business have. In this blog, we would be explaining how to improve/ boost your export business.
1. Make export an integral part of the overall business strategy
The import-export business actually runs 24*7 so one needs to be active all the time. It might happen that you become inactive after your office hours but the world is working during those hours so unless you have a proper strategy it would be difficult. Knowing the sales goals will help you to have a track and at the same time eliminate mistakes.
2. Carefully access all the related markets
To boost your export business take an incremental approach, which would allow you to learn new aspects. Research is very vital. You should find the market, its consumption as well as its import figures.
Cultural, religious as well as demographics of a country play an important role in its import. In building any relation you should adopt a saying – 'A little goes long way'.
It is important to understand your target client's needs before you plan to sell the product as not every product would be making sense in each and every market.
Accessing the market would include accessing the location, demographics, and needs of the customer, competitors, and their demand.  
3. Do your research and start with easier markets
Try to research new territories. Visit the company's website, read articles about the company, go through financial statements. Details related to logistics, customer service, order fulfillment, should be researched well in advance. Always start small, learn all the nuances of the international trade/ market, and then grow into the market.
4. Visit the country and try to establish and nurture relations
Go and try visiting the country. In order to establish in the new market, contact new affiliations, distributors, agents, and license, and make local partners. Keep in mind that developing a new market would take time so it is important to nursing a good relation. Exporting is an involved process and so it would be a good idea to make an in-country partner at an early stage. The involvement of local experts can be a wise decision.    
5. Manage payment, risks, and finances in the export business
In order to be paid safely, set up a Letter of Credit policy. Mutually decide the payment terms and stick to it.  
6. To Boost Your Export Business Avoid overlooking the many Government resources
Each government is interested in making foreign currency and so they would be offering some good offers. The government does have varies resources and they can be of great help.
Boosting and growing export is not a walk in the park so plan strategically.