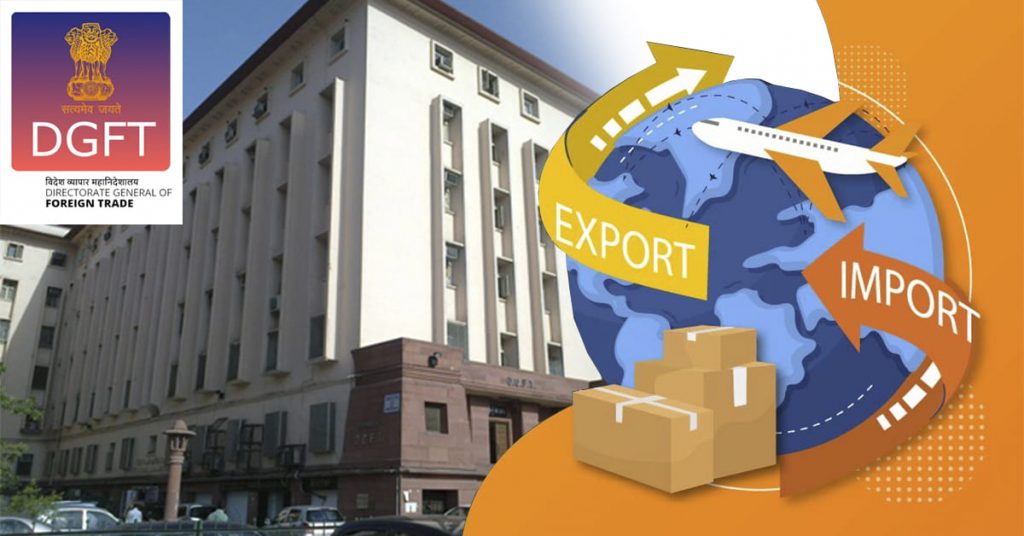 If you're getting into the export-import business, there's a short way to say a big name: DGFT – Directorate General of Foreign Trade. It's the group that makes sure everything is legal and follows the rules when companies in India trade stuff with other countries. Their main job is to help with the plan for how things are traded and to make sure it helps the country grow.
In this guide, we will understand why DGFT matters a lot and how it affects your export-import business.
Functions of DGFT
At its core, DGFT is entrusted with the task of translating import and export policies into actionable strategies. Simplifying procedures is one of its central aims, ensuring that traders can navigate the complex landscape of foreign trade smoothly. Let's dive into some essential roles that DGFT plays:
1. Formulating and Executing Foreign Trade Policy: DGFT is the mastermind behind designing foreign trade procedures for exporters. This ensures that trade activities flow seamlessly within the nation's borders.
2. Issuer of IEC Codes: IEC (Importer Exporter Code) is the golden ticket for traders. DGFT grants this 10-digit identification number to importers and exporters, based on their PAN.
3. Guardian of ITC-HS Codes: DGFT maintains the ITC HS codes (Indian Trade Clarification based on Harmonized System), an internationally recognized classification system. These codes are crucial for pinpointing the right product categories for foreign markets.
4. Granting Export Licenses: Certain goods are restricted from leaving Indian shores without proper authorization. DGFT comes into play by issuing export licenses for these controlled items.
Licenses and Certifications of DGFT
DGFT introduces a paperless transaction for various documents, ensuring that exporters and importers have the necessary licenses and certifications. Here are the highlights:
1. IEC (Importer Exporter Code): This 10-digit code is very important for all traders. It's valid for the entire lifespan of your business and is a must-have for any foreign trade venture.
Read Also: A Step By Step Guide to Registration of Import Export Code
2. DGFT License: The period of the DGFT Licence is valid for up to 24 months for capital goods and 18 months for raw material components, giving you the time you need to work your trade magic.
3. e-BRC: The electronic platform e-BRC (Electronic Bank Realisation Certificate) fosters a smooth exchange of foreign exchange realization data between banks and DGFT's servers.
4. Certificate of Origin (CO): This document acts as a passport for your products, certifying their country of origin and paving the way for smooth international transactions.
5. EPCG License: For capital goods used across various production stages, the EPCG scheme offers duty-free import privileges, fueling your trade ambitions.
Empowering Exports through DGFT Schemes
DGFT's array of schemes is tailored to empower India's exports, streamline trade, and foster growth. Here's a glimpse of some prominent schemes:
1. Merchandise Exports from India Scheme (MEIS): This scheme, while currently withdrawn, aimed to reward exporters, offsetting infrastructural inefficiencies and export-related costs.
2. RoSCTL Scheme: By rebating state and central taxes, this scheme supports the garment industry, using credit scrips for customs duty payments.
3. Service Export from India Scheme (SEIS): This scheme rewards service exporters with incentives ranging from 3% to 7% of their net foreign exchange earnings.
4. RoDTEP Scheme: Unlocking benefits and incentives on taxes, the RoDTEP scheme aids Indian exporters by offering refunds on duties and taxes paid during exports.
5. Advance Authorization Scheme: For manufacturers, this scheme facilitates duty-free import of raw materials, essential for producing export goods.
6. Duty-Free Import Authorization (DFIA): If you require specific inputs for manufacturing export goods, DFIA lets you import them duty-free.
7. Deemed Exports Scheme: Boosting domestic industries, this scheme extends rebates, including duty-free inputs and exemptions on taxes or duties paid in India.
8. NIRVIK Scheme: This scheme, under the Export Credit Guarantee Corporation, offers insurance coverage to small exporters, enhancing credit availability and lowering policy premiums.
9. GST Refund for Exporters: Under the GST regime, exports enjoy zero-rated supply status, allowing exporters to claim refunds on GST paid for input materials.
10. EOU Scheme (Export Oriented Units): Promoting exports and foreign exchange, this scheme facilitates duty-free procurement of raw materials and capital goods.
Unlocking Trade Potential with DGFT
In the dynamic world of foreign trade, DGFT is the linchpin that connects businesses to global opportunities. From IEC codes to intricate schemes, DGFT's influence is far-reaching. By embracing its offerings and staying updated on its schemes, you're poised to navigate the global trade landscape more effectively, unlocking your business's true export potential.
Moreover, institutions like iiiEM offer Import-Export Certification Courses, providing in-depth knowledge and skills. These courses equip individuals with insights, practical training, and guidance on international trade practices. By harnessing resources from entities dedicated to trade advancement, Indian exporters can steer economic growth, create jobs, and contribute significantly to the country's development.