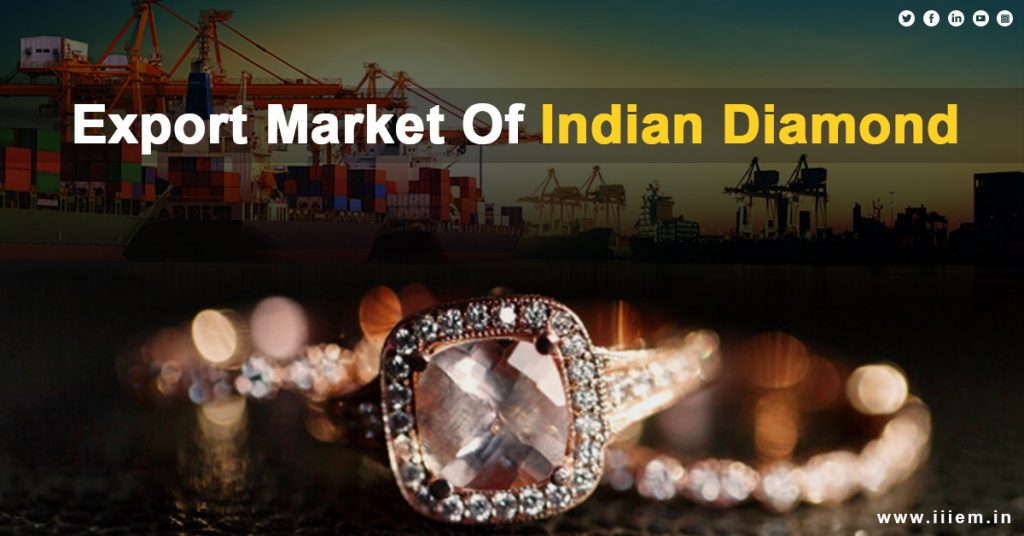 The gems and jewellery sector of India is amongst the largest in the world as it contributes almost 29 per cent of the total consumption.
Our country is the most preferred country for export of gems and jewellery.
Indians have always been connoisseurs of precious stones and ornaments. It has the largest diamond polishing and cutting centre in the world. This sector itself contributes about 7 per cent of the GDP (Gross Domestic Product).
As per Gems and Jewellery Export Promotion Council (GJEPC), the exports are been expected to grow by almost 10 per cent by the end of this year.
India is deemed to be the hub of the global jewellery market due to its low costs and availability of high- skilled labor. It is the world's largest cutting and polishing centre for diamonds, with the cutting and polishing industry being well- supported by government policies. India exports 75 per cent of the world's polished diamonds.
India's top export destinations for that of gems and jewellery are Europe, China, United States and Japan.
United States account for nearly 1/4th of the country's total gems and jewellery exports. Exports of cut and polished diamonds grew by almost 4.17 per cent to $ 23.74 billion in 2017- 18. In 2018, polished diamond exports grew by 8.37 per cent to US $ 14.99 billion. It employs over 4.64 million workers currently and is been expected to employ 8.23 million by the financial year 2022. It is one of the fastest growing sectors and is extremely export oriented along with it being labor intensive. Deals worth Rs 8,000 crore (US$ 1.19 billion) were made at the Indian International Jewellery Show held in August 2018.
The Indian Government has declared this sector as a focus area for export promotion, due to its potential for growth and value addition. The Indian government presently allows 100 percent Foreign Direct Investment (FDI) in this sector through the automatic route.
Export of diamonds contributes a major chunk to the total foreign reserves. Various Export Import Institutes and education centers help to export.
Brand India is the promotion name that government is trying to promote in the international market.
Advantages that India has –
Attractive Opportunities –
The cut and polished diamonds export market is seen an increase and steadily growing at a fast pace by reaching US $ 23.73 billion in 2018. It is the highest share in gems and jewellery exports in the world.
Increasing Investment –
Sector is been advancing in investments supported by increasing the expansion ratio of domestic companies.
Growing demand –
In 2017, India was ranked 2nd largest consumer of Gold in the world. Increased disposable income of the middle class is actually driving the demand of this particular sector.
Policy Support –
Government's monetization scheme enables mutual funds, trusts as well as individuals to deposit gold with that of the local banks and earn interest on the same.