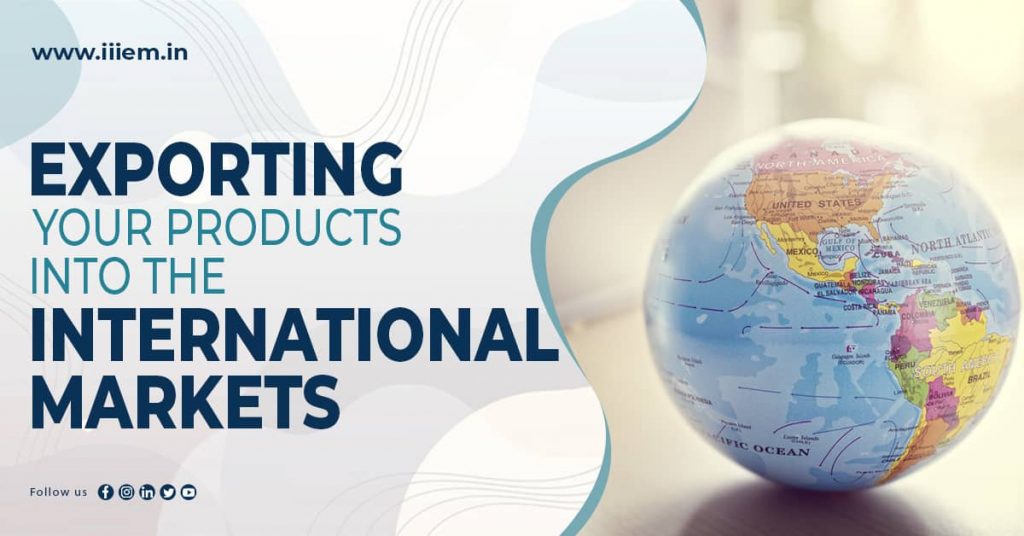 Export business, being very vast, is considered as a complex thing to deal with. It has a large scope but people think twice before setting it up. Manufacture your goods and services in your feasible country and ship them across the globe. By exporting, you can sell your products abroad and reach a wider audience. The global presence of your company and its products increases rapidly.
Learn how to start exporting your products and services 
Lets get some insights to understand the exporting business better. It requires clear understanding and a lot of preparations by an exporter before stepping into the arena of export business.
Follow the below mentioned steps to start your own export business:
Establish an organization
To start your export journey, you need to first set up and establish an organization of your own. The organization could be a sole proprietary, a partnership or a company. Decide the type of organization you want to establish, followed by a unique name and logo.
Open a bank account
Select a bank that is authorized to deal with foreign exchange and international markets, and get a current account opened in the name of your organization.
Obtain Permanent Account Number (PAN)
Obtain a permanent account number of your organization from the income tax department. It is mandatory for every importer as well as exporter.
Obtain IEC (Importer-Exporter Code) number
When you are preparing yourself to enter an international market, you need to carefully read and follow the rules mentioned in the Foreign Trade Policy. It is necessary to obtain an Importer-Exporter Code to start your export business in India and abroad. You can go through the paragraph 2.05 of foreign trade policy, 2015-20 to know the procedure of obtaining an IEC number.
Get a Registration Cum Membership Certificate (RCMC)
The exporters are required to obtain registration cum membership certificate from the concerned export council of India/ Commodity Board/ FIEO or export business authorities. RCMC is required to avail any benefits, concessions or carry out exporting and importing of your products.
Select a product
Check out the items and products appearing in the restricted and prohibited list. All the items can be easily exportable and shippable except those mentioned in the prohibited list.
Select your target markets
As you are going to start a new business in another country, you need to properly study and research several aspects of that particular country. It consists of market size, fellow competitors, requirements, population, payment terms and many more. You should also look for the export benefits and concessions that your target country provides, mentioned under FTP. Reach out to your colleagues, friends, relatives and export promotion agencies to gather as much information as possible.
Find buyers
Participate in exhibitions, trade fairs, buyer meets and browse information through B2B portals to find buyers of your interest. Create a multilingual website and a flexible product catalogue which is helpful to attract buyers.
Provide samples
Provide customized samples as per the demands of your buyers.
Set pricing
Pricing plays an important role to grab the attention of foreign buyers. Create a market research and set a suitable pricing to your products.
Negotiate
After providing the samples and setting the pricing of your product, provide a reasonable discount and bring out the best from negotiation.
We understand that doing business in a new country can be challenging and time taking. Check out the other blogs and videos on our website to understand all the concepts related to export import business.