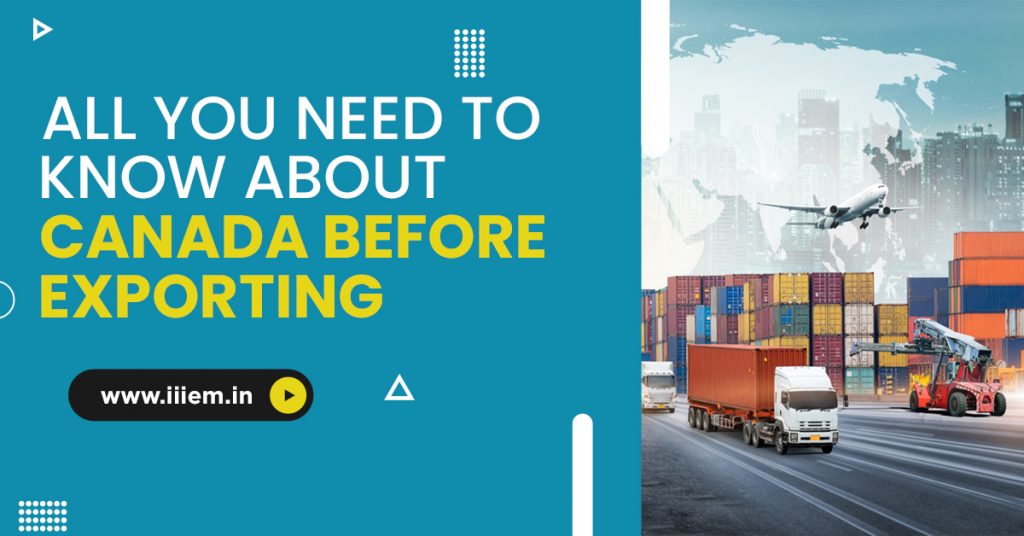 In this article, a short but precise description would be given about how you can export to Canada and what steps would be needed for the same.
After World War II, the overall growth of the country has transformed the rural economy to a great extend. Canada enjoys open trade market as compared to volatile trade environment all over the world. In order to ensure that there is no delay at the port, documentation such as Bill of lading, invoice etc should be proper.
The most promising sectors for export import business includes –
Agriculture
Technology
Military
Aerospace
Automotive
Renewable energy, solar energy, marine energy, wind energy
Bio- mass and government projects
Infrastructure projects
Reasons for doing export to Canada –
Wealthy country –
Half a decade back, the country was been ranked 10th wealthiest country in the world and this has not changed; even today it is a wealthy country. The country has higher GDP per capita, which proves that it has disposable income to import the goods.Amongst the G7 countries, Canada has highest amount of population growth as many people are immigrating to the country from all over the world.
Country is a net importer –
The country offers openness, large number of potential consumers as well as stability for the products or services that you wish to export. The country shares longest water terminus with that of the biggest economy of the world. The importers of the country always imports unique products from all over the world and this increases the scope of Indian exporters.
Fewer impediments resulting into new trade agreements –
The country has Free Trade Agreement with numerous countries, which makes it easy for exporters to conduct trade overseas.The population rate is been increasing thus resulting into more of imports and due to less impediments, there are possibilities of new trade on daily basis.
Liberal rules and regulations along with fewer barriers for business –
According to a survey of World Bank on ranking of countries based on Ease in doing business, Canada was been ranked 22nd. The country ranks 2nd around the world when it comes to starting a business and this might help the local importers of the country to start a business.
Helpful government –
Entering a new market would require building connections with that of the partners if any and make good relations with that of the alliances, suppliers- buyers etc. There is a database site of Canadian Importers, wherein you can search details of goods imported and such related details. There is Tradecommissioner service (TCS) of Canadian government, which can be relied upon to get advice and information at the same time. These commissions are been spread all over the world and there are almost 161 offices of it. This office can help you in contacting the potential buyers/ partners. In Canada, this trade commissioner is beenconsidered as a one- stop shop for doing business.