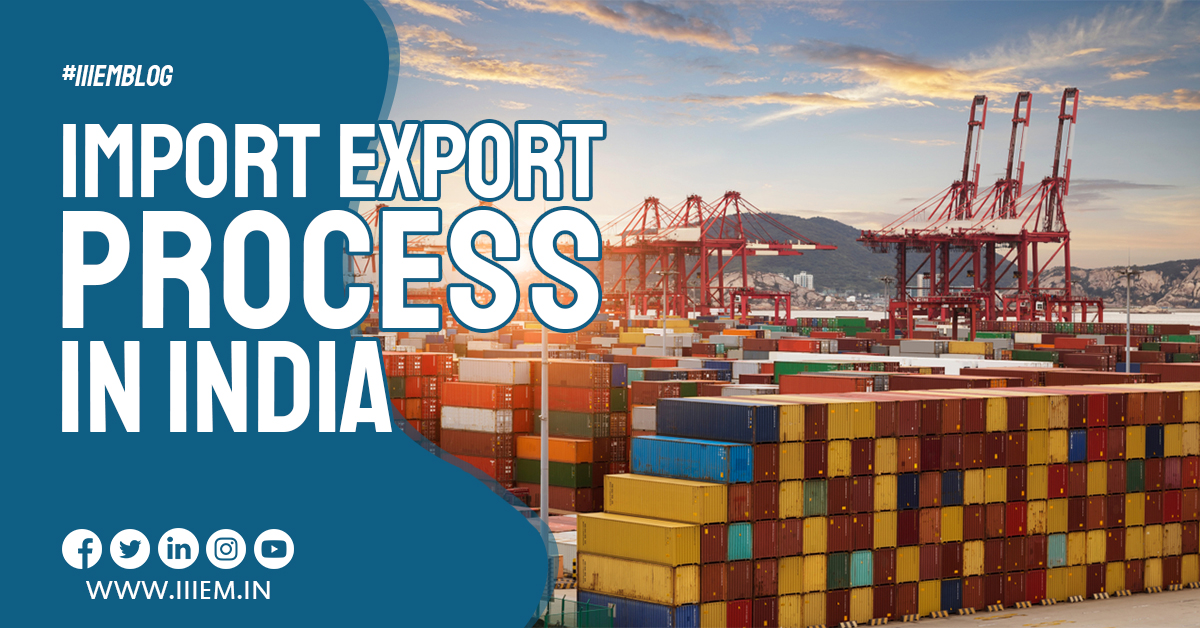 Being an exporter country becomes a big opportunity along with lots of competition as India is located near a few of the strong trading countries such as China, Bangladesh, and Japan. One needs to strategically and legally follow all the rules related to exports so that it becomes a viable and easy process.
It is very important to understand the stakeholders and the various stages involved in the export process. Various online links provide article information, but they are scattered, afraid of some detail, and so in this article, we will try to explain a detailed and easy process for import export Business in India.
Below is the list of import export process would you need to be ready with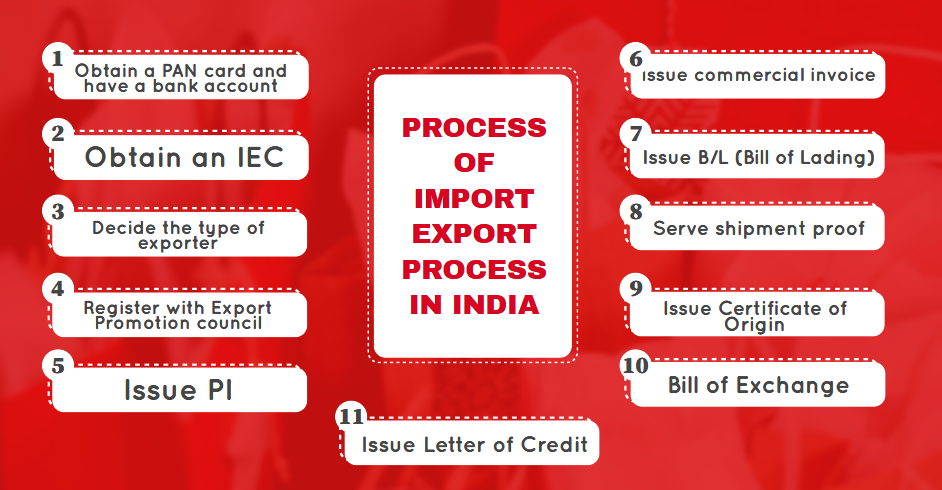 1. Obtain a PAN Card and have a Bank account
Opening a bank account and based on that, obtaining a PAN Card is a basic step for becoming a businessman, importer-exporter.
2. Obtain an IEC
The government of India has authorized the Directorate General of Foreign Trade (DGFT) to provide a 10- digit code to any individual or business entity. It's known as Import Export Code, which is mandatory for doing any overseas business. One can apply for IEC by presenting the PAN Card and bank account details of the entity.
3. Decide the type of exporter
There are two types of exporters, namely – manufacturer exporter and exporter merchant. A producer exporter is a person/entity that manufactures goods and sells it abroad while a merchant exporter is a businessman who does not manufacture goods made by some Indian manufacturer but sells it abroad.
4. Register with Export Promotion Council
It is mandatory to be registered with the export promotion council or with some commodity board of India. It helps to do the business safely and at the same time avail some of the export benefits.
5. Issue PI(proforma invoice)
PI(proforma invoice) is been issued by the exporter for the importer.
6. Issue commercial invoice
A commercial invoice is an invoice that the exporter issues to the importer and it is the proof of transaction.
7. Issue B/L (Bill of Lading)
Bill of lading is a legal document that the port authority would need for clearance.
8. Serve shipment proof
Generally, the importer pays for the shipment cost and takes the goods, so the exporter must provide the shipment proof to the importer so that he can take delivery of the goods from the port.
9. Issue Certificate of Origin
For the purpose of customs clearance, issuing a certificate of origin is a must.
10. Bill of Exchange 
It is a written document issuance for the clearance of payment terms.
11. Issue Letter of Credit
Issuing of Letter of credit is a must under domestic as well as international business transactions.
All the above import export process needs to follow while doing business. Government is always there to help an individual/ entity in carrying out the business through its online site and Chamber of commerce.