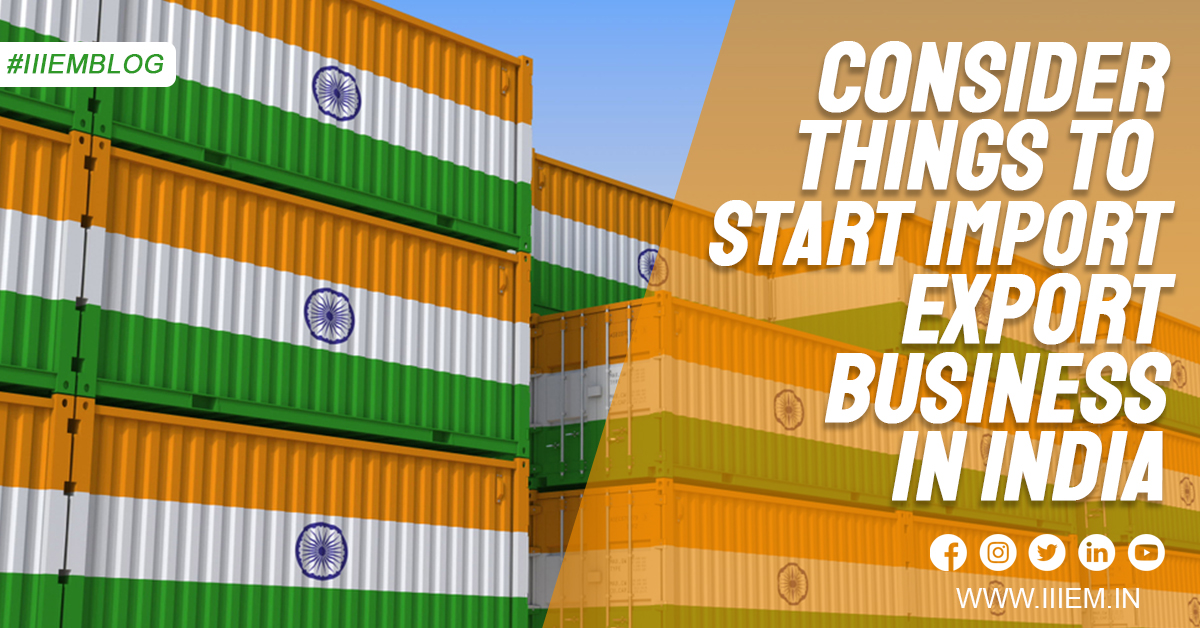 Import export business is not just a business but it is an opportunity for entrepreneurs and opportunists who are actually willing to enter the international trade industry. Slowly but gradually, the Indian import export business is increasing, resulting in higher GDP for the country.
It can be considered a lucrative market and in the new millennium, international trade is on the hot seat. Import-export trade is regulated by the Foreign Trade Policy Act 1992. About a decade ago, the scenario was different than the current scenario.
Although the exports were good during those times, India was lacking behind in terms of exposure, medium, and connection. The entire import export world today revolves around the INTERNET.
Firstly, one needs to consider whether he/ she wants to start an import or export business. He/she can research the pros and cons of both and then decide on the same.
Making the right choice is very important and only after that planning and researching of the product and market would be possible.
Below is the list of things that one needs to consider to start an Import Export business in India.
Registration and licensing
Import export business is not possible until certain legal formalities are met. The Import-Export Code (IEC) must be registered in the business name and it is very important to get all the licenses. Processing of business trade would not be possible without proper licensing and registration.
The government of India has authorized DGFT to provide a 10 digit IEC code on the basis of bank account and PAN Card details. Having an IEC Code would not only help to do import export business but the traders can also avail various benefits with it.
Selecting the right product
Though difficult it is an interesting process to choose the right product. India has an innate kind of products and so it becomes easy for the entrepreneur to select the product. There are versatility and diversity in India, which makes it easy to do continue the ness.
During product, selection keep in mind below things
A market which you aim to target
Environmental and geographical conditions of that country
The demand for the product in that country
Legal formalities and acceptance of the product of that country and its people
Political aspects
Check on the genuineness of the parties
Trading is not an easy thing. if the fineness of the supplier and buyers is not checked in advance. Your excitement of doing the first trade with that supplier or buyer would turn into a nightmare if he/ she is not a genuine person.
There are government bodies such as ECGC, government sites, Embassy, and others who can help you in checking the background of that person. By paying a specified amount, there are people who can help. It is always better to take precautions rather than losing so be very careful and recheck the details twice.