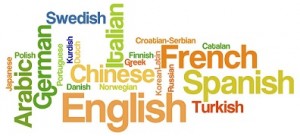 While most consider English as the most accepted international language of business and society, there's never been much substance to the fact. Most widely spoken language is based on the population, like Chinese and Hindi. However when one travels abroad neither Chinese nor Hindi come in use. Hence, what is it that one as an International traveler or business man do?
In today's times, where smart phones have language translation apps and there are ample ample translators on the internet, does learning a new language bring in any better state for a business man.
Certainly there is a definite edge if one has an additional language.
Of course, language gives ease of communication almost like a native.
One can communicate to make the other one understand, adept to the culture of that country and adopt their traditions, like a handshake, or a cuisine.
A person with a foreign language against a person without the knowledge of a foreign language the difference happens in confidence, ease of communication, cost saving as translators and interpreters are not required. One can explore the city, market and other products for one's personal business benefits without crutches or dependencies.
Also then one would question, how many foreign languages need to be learnt?
Well choose a language which is most spoken in the Countries you are likely to do business in.
For example, French will give you an additional success in Canada, France and Belgium, a few African Countries and also some S.E. Asian Countries.
And if you wish to go in for Chinese, it benefits in china, Taiwan, Singapore and Hong Kong.
Choose not a language, but choose your business, establish the business and then learn the language.
Foreign language establishes you more comfortably, you shall be more confident of your dealings and you shall be well accepted by the Foreign people, in an alien land.
Choose a language institute which gives you a personalized tutoring, helps you know Geography of a language with culture, traditions, festivals and basic etiquettes.
A dictionary and pronunciation guides are a must to get the proper sound and words in a foreign language.
Happy Learning.