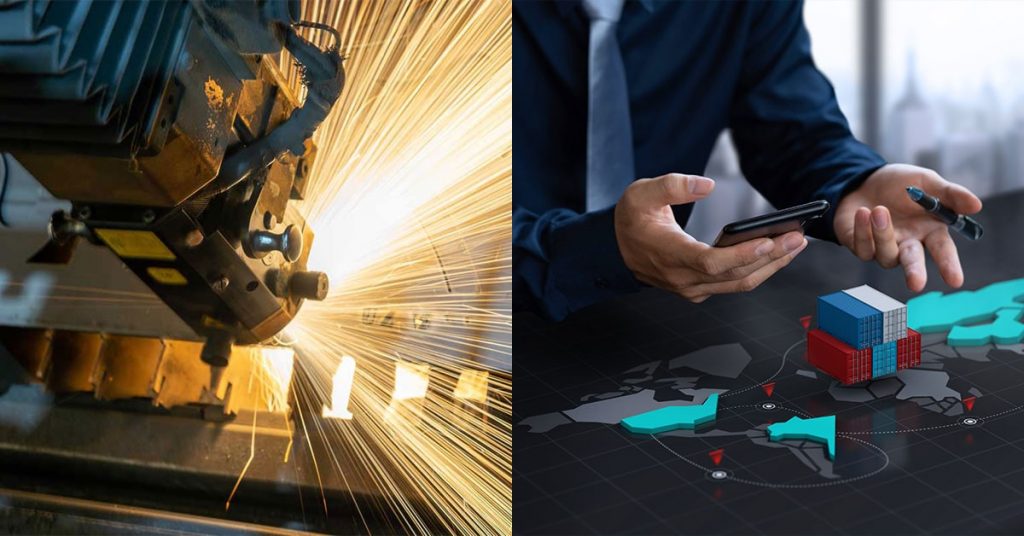 Exports in India have seen tremendous fluctuations, especially in the recent two years. As India contributes around 3% of the global GDP, it is expected to have a huge export ratio in this value. But, at present, only 1% of the Manufacturing Export of India in the world economy. 
However, as per estimates, with various policy and technological changes, this manufacturing export is estimated to grow and reach around $1 trillion in the near future by 2028. India has huge potential due to government policy changes and technological advancements to enhance manufacturing exports. 
What are the Major Exports in India to Date? 
India had majorly contributed to the export of pearls, precious and semi-precious jewelry stones, oils, fuels, minerals, waxes, vehicle parts, machinery products, boilers, and other such products were the major export materials from India. The prominent Export destinations of India are the United States, Hong Kong, United Arab Emirates, China, Singapore, and the United Kingdom. 
What are the Factors Which are Supporting India's Manufacturing Export in the Future? 
Production-Linked Incentives: The government is enhancing its policies with an inclination towards the producers and manufacturers. It ensures that production is more incentivized, and the manufacturing industry in India should not restrict itself merely to imports. There is an investment in the manufacturing sectors with huge incentives for this industry. Therefore, the PLI scheme is a great triggering scheme to enhance manufacturing exports in India. 
Foreign Direct Investment: FDI greatly influences India's manufacturing industries. It ensures that foreign direct investment in the industries is in more demand among the foreign markets. As per the reports, there is around $81 billion in investment in India, and this promotes Indian industries to ensure that there is increased production and also export of the manufacturing products. 
Acquisition Plans: India's manufacturing industry also has acquisition pacts with foreign countries with a huge market and a suitable climate for production. This ensures that manufacturing is also increased with a huge prospect of an export market. So, this is another factor that will help India grow their manufacturing exports in the future. 
Diversification from China market: As there was a rampant effect of COVID-19 all around the world, India had a major impact on its economy as its source market was China. So, after this pandemic, India has diversified its market and is moving toward other countries, and the reliability of one country is reduced. So, this is also beneficial along with the indigenous technological advancement, which will help India grow its manufacturing export in the future. 
Which Major Manufacturing Industries seem to have the Potential to Increase their Exports? 
Various industries such as petroleum products, jewelry, engineering goods, automobile, chemicals, pharmaceuticals, iron and steel, electronics, textile, and agricultural industries have the potential to increase their exports in the near future or, for that matter, by 2028. It can be estimated that these industries will increase their exports to reach a future export value of $1 trillion. 
At present, the Manufacturing Export of India seems to be in a bleak condition. However, when we consider the policies, resources, and technologies, it has a huge growth potential in the future. Exports are the major factor contributing to the economy of a country, and if you want to Learn Export Business in Mumbai, you can rely on iiiEM for learning the minute details of imports and exports.