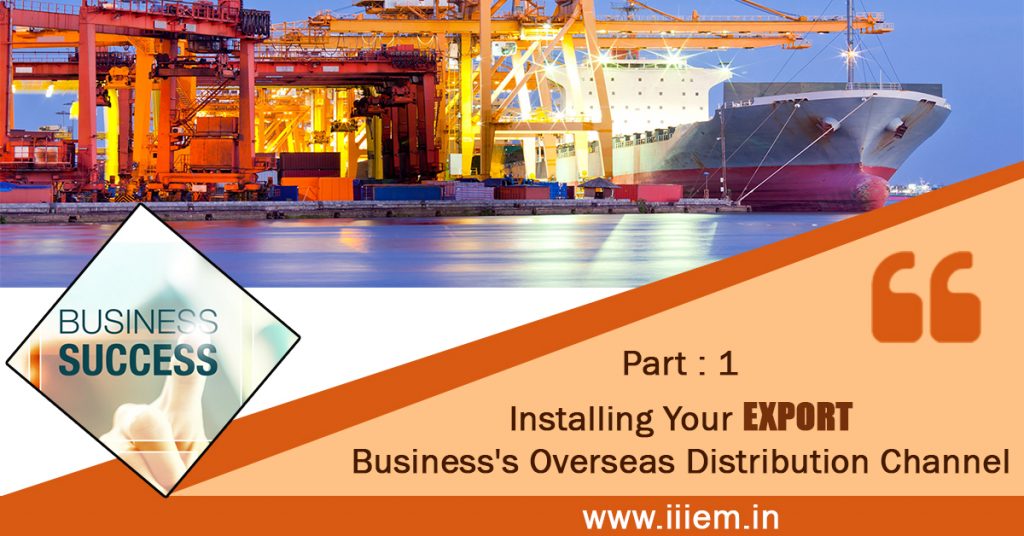 Once you've penetrated the new markets for your exports, you must arrange for how you will trade and deliver your goods and services in those countries. Favorably, we live in a world where technological innovations have made the life of exporters easier by presenting multiple ready-to-use international distribution choices.
Global logistics possibilities include service providers such as air express outfits, freight forwarders, ocean shippers, and overland shipping firms. These companies offer much reliable and quick service including tracking of cargo and overnight delivery commitments.
How to Export Your Products
Indian-based FedEx, DHL, and several other freight services offer domestic pickups, shipping of packages to a particular destination, classifying according to the locations, and then exporting them out to their ultimate address all in a matter of a couple of days, depending on the end destination. These companies also allow storage facility on lease to international clients.
Also, some e-commerce channels can benefit you promptly and economically to create a storefront on the internet and begin trading online almost in a couple of hours. So why is there a need to bother about distribution?
In the present technology-driven world and given acceptance to e-commerce, it is entirely understandable to brainstorm on an advertising idea today. All you need to do is set up a storefront on the internet, and be accessible 24*7. But if you lose to communicate and promote effectively, the value of strategically finding the stockpiles, arranging suitable inventory administration, and order processing, your website might create a lot of orders but without any substantial profit.
Firms with high ambitions and dreams often apprehend that since knowing the target market, its culture, domestic regulations, and the like are necessities to effectively market, they look for the mediators who are native to international markets. There is much more to distribution than simply exporting goods to the destination or owning a fancy website.
How to Form Channel Partnerships
In every country and every market be it underdeveloped, developing or developed—consumer and organizational products and services ultimately go through some distribution process. The distribution process comprises of the physical handling and delivery of products, the journey of ownership to the transfer of ownership, import and export deal, the agreement between manufacturer and mediators and between mediators and importer.
Marketing goals should cover reaching the targeted markets with the expected product positioning and return on investment. To accomplish these strategic goals, you must plan for more than just recognizing the shipping, air freight carrier, or ocean carriers. You must create the channel strategy by:
Drafting the duties that a channel network must work,
Recognizing the channel mediators that will help in working on those duties,
Bartering terms and conditions for partnership, and
Keeping open communications with channel partners for the common benefit,
Devise policies to help the channel partners in inventory administration and control, merchandising, and domestic marketing. Also, give special pricing and other incentives to help forge good relations.
Consider these factors when choosing a channel partner:
Overall channel expenses, which constitute primary costs of finding and contracting with the channel partners, as well as the expenses of managing relations and regulating channel services. Also, logistical expenses including shipping, warehousing and storage, request processing, and servicing the customers/clients should be compared and estimated.
Capital obligations for different channel partners may differ based on the extent of their services and their managerial abilities. Capital expenses basically include the costs of inventories, the cost of goods in the conveyance, costs of accounts receivables, and inventories on consignment.
Being a global marketer, you must take into account the level of control wanted while growing internationally. For instance, if your company wishes to strongly control its marketing mix, it ought to set up a sales subsidiary to work with retail outlets accessible in the markets you target. In this event, you must take primary responsibility for warehousing and storage, request processing, domestic transportation, and development and maintenance of relations with the mediators at the retail level.
While choosing your channel partners, due diligence is essential to ascertain the distributor market coverage including the position of their facilities, channel member's house base, and old (three to five years) sales participation by geographic places. Also critical to understand is the level of engagement by the channel mediator to the goods and the market, their monetary strength, selling skills, their image and prestige.
Global marketers must also look for channel partners who are complementary in skills, the extent of geographic coverage, product lines presently traded, annual sales volume, managerial capabilities, financial security, reputation, strong relationships with partners in the supply chain, and regional government agencies.
Stay tuned for part 2 of the same title where we will discuss other distribution and marketing tips.