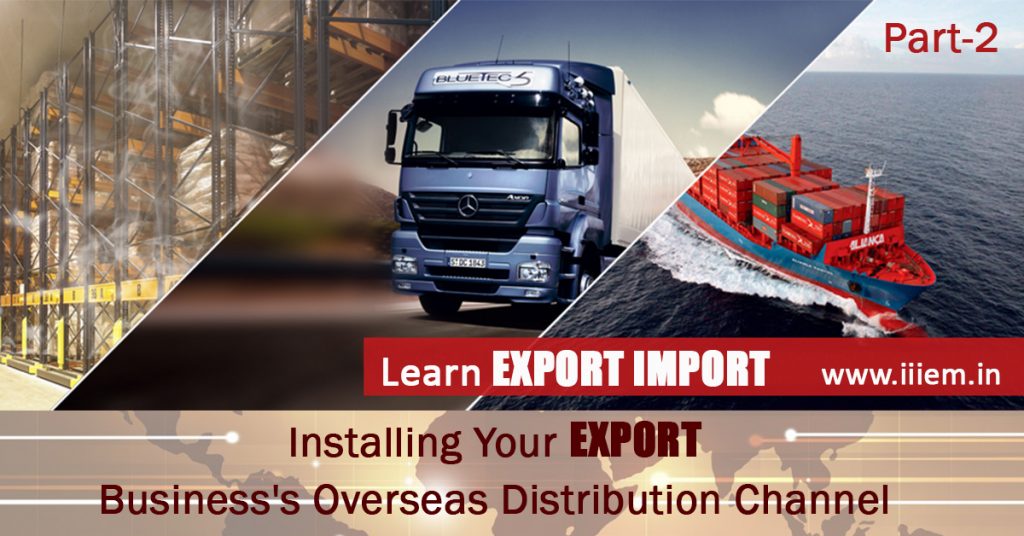 In the previous post i.e. part 1, we discussed how to form channel partnerships. This part will educate you on other distribution and marketing tactics.
In the event your business does not locate a channel partner with the satisfactory interest in your produce, piggybacking may be the resolution. Piggybacking is an adjustment with a rival to market your goods through its stabilized distribution channels. This method is generally used when the products proposed for distribution to a stable business are interdependent or interconnected rather than competing.
If you use a direct distribution strategy adopting digital marketing, then pay heed to the latter four points:
Your web pages should be altered to be culturally receptive in content and looks.
You must build virtual offices for foreign markets by buying server space and design sites in conjunction with your corporate site with voice mail and fax contact points in the major markets. Buyers in your host country are more prone to visit sites in their own country and the regional language.
Once your web store—and brand—is launched you must consistently better its presence through SEO, Google pay-per-click advertising, designing landing pages, placement of products, and sponsor favors.
Even though you could use FedEx, DHL, and other private delivery services with extensive delivery capabilities, these may not provide a long-term solution to warehousing and the related service needs of the markets. It may be required to set up warehouses close to your key markets to expedite product delivery. These warehouses give warranty servicing, spare parts, and stock returns. Distribution centers may be built or rented in the country markets you intend to target. Alternatively, external vendors (outsourced service providers) may be used to manage the fulfillment tasks including warehousing, inventory management, and request processing.
Locating Potential Channel Partners
Some of the references for locating distributors, channel partners or providers of outsourcing services in country markets can be sourced from Indian government through export assistance, the international branches of banks you are associated with, catalogs of distributors, companies participating in the international trade shows, and embassies and foreign ministries. More specifically the International Institute of Import and Export Management (iiiEM) can assist in your endeavors to locate export mediators.
Closing Words
In the concluding summary, how you establish your overseas distribution within a particular country market will depend on the characteristics of your goods, the service wants of your target buyers, market size and scope, the depth of competition, your company's market position, and the availability of competent and informed distribution mediators.
A successful plan when executed well will profit both the exporter and the distributor. It demands a high level of dedication by all the parties involved to the product and the market, financial power, marketing talents and market knowledge corresponding with the complexities of business process, reputation of each partner in their individual associations, and the enthusiasm on part of both to create a moral relationship through open and honest communications.