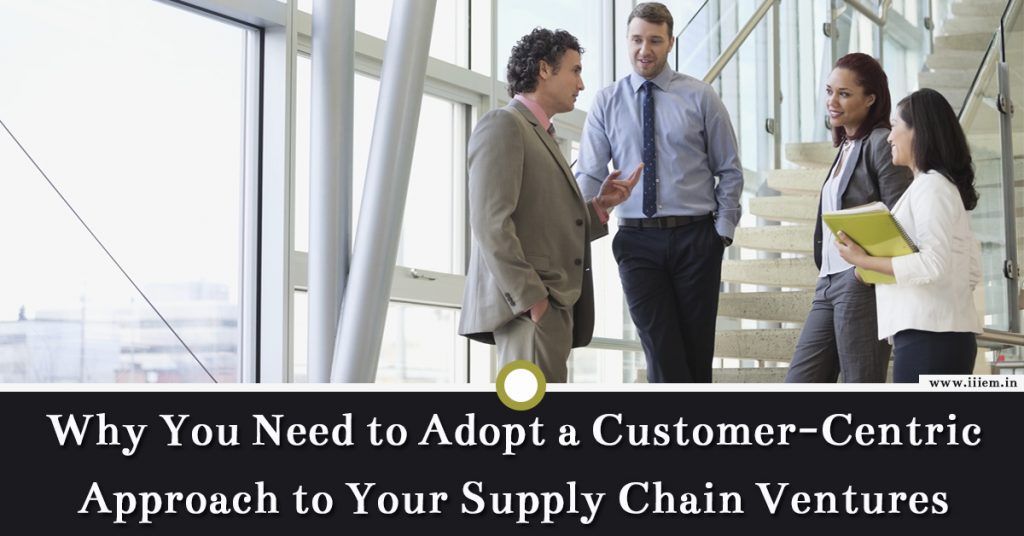 In today's demand-driven omnichannel environment, there are many occurrences in which customer expectations are not filled.
In a huge part, this happens because companies' supply chains are not devised to meet the new demands of omnichannel distribution.
An ideal supply chain strategy must able to return customers' desires by becoming "customer-centric."
The eCommerce leader, Amazon has been following this strategy and setting standards for all retailers, consumer businesses, and distributors.
What specifically is customer-centricity?
Customer centricity is the quality of a business that places the consumer at its essence. There is a growing breed of shoppers across the globe.
The personalization of service delivery will become the norm going forward.
Customer requirements must be responded to, and businesses must satisfy these needs by making them the center of their supply chain activities. The moment a business prioritizes satisfying its customers' desires and matures as a customer-centric organization, it reshapes its supply chain to engage the omnichannel buyer.
As a primary step, businesses should define the fulfillment expectations of their objective customers.
Secondly, businesses should build a fulfillment pattern that allows the buyer to choose the delivery method based on speed and/or price. There are several options.
At the end of the day, when the buyer is happy the business benefits, both regarding increased customer loyalty and sustaining growth. Therefore, the key to customer-centricity is to show the customer the value of the different options and then allow the customer to direct you on how to make them content – and you more successful.
This norm moving forward will certainly have large impacts on the supply chain perspective, in order to meet frequently complex customer demands.
Don't set customer expectations, understand them
The initial step in approaching the speed of delivery is to understand the customer's expectations.
If there are no-cost involvements, the customer desires fast delivery, but even this depends upon the location of the customer, the gender and age of the customer, the item delivered, the season, and the price of the product purchased.
In general, the speed element of the customer varies considering the circumstances.
However, the model of the same-day delivery in vast cities, next day in medium cities, and 2-3 day delivery for country areas, will remain the same.
What needs to be known is how to deliver a broad variety of products to satisfy the customer's delivery wants.
There are four elements required for a business to become customer-centric
A business must have a broad selection of products available to the customer.
A business must have good pricing for the customer to purchase.
A business must create a comfortable process for the customer.
A business must provide a good encounter for the customer. Amazon begins with number four on the list, sharpening on designing a great customer experience, and works backward while building its supply chain.
To mature into customer-centric, a company must have a reliable support network. Entities that need to be a member of the support network include staff, suppliers, stakeholders, and the community.
Start by creating a plan to solve these three questions
How is your business going to respond to growing customer-driven?
How is your business going to concentrate on customer comfort?
How is your business going to present even better customer service?
When creating a supply chain strategy that satisfies all of your customers' wants, the fulfillment choices need to be fully recognized and evaluated.
Many models need to be analyzed based on the customers' forms including the fulfillment model, the click and pick-up from the store model, and the pickup/drop-off from a 3rd party place model.
With eCommerce leaders like Amazon ruling the pace, all other retailers are working to reach this tempo; two day delivery across India, next day delivery in various locations, same-day delivery in many large cities, and two hour delivery in a few of vast cities, this is hard to contend with.
The fact is final delivery must be local delivery focused. Companies must "go local".
To achieve this inventory should be put closer to the customer location. As this happens, we will have more localized Fulfillment Centers (FC) and delivery services.
FC's must be established in densely populated regions making it likely to meet the customers' expectations.
This has a massive impact on real estate; it was just a few years ago that most FC's were established in country areas.
Firms would be smart to consult with their real estate agent and their supply chain professionals to know more about the forces of eCommerce on their business.
Customer centricity is the final game-changer for how to engage and how to attract new customers. Customer consent, happiness, confidence, and interaction will reinforce both the top and bottom lines of big businesses, producing never before imagined opportunities for SMEs who are active in omnichannel.
You must respond to growing customer expectations by becoming customer-centric.
What have you and your company done to meet growing customer expectations?