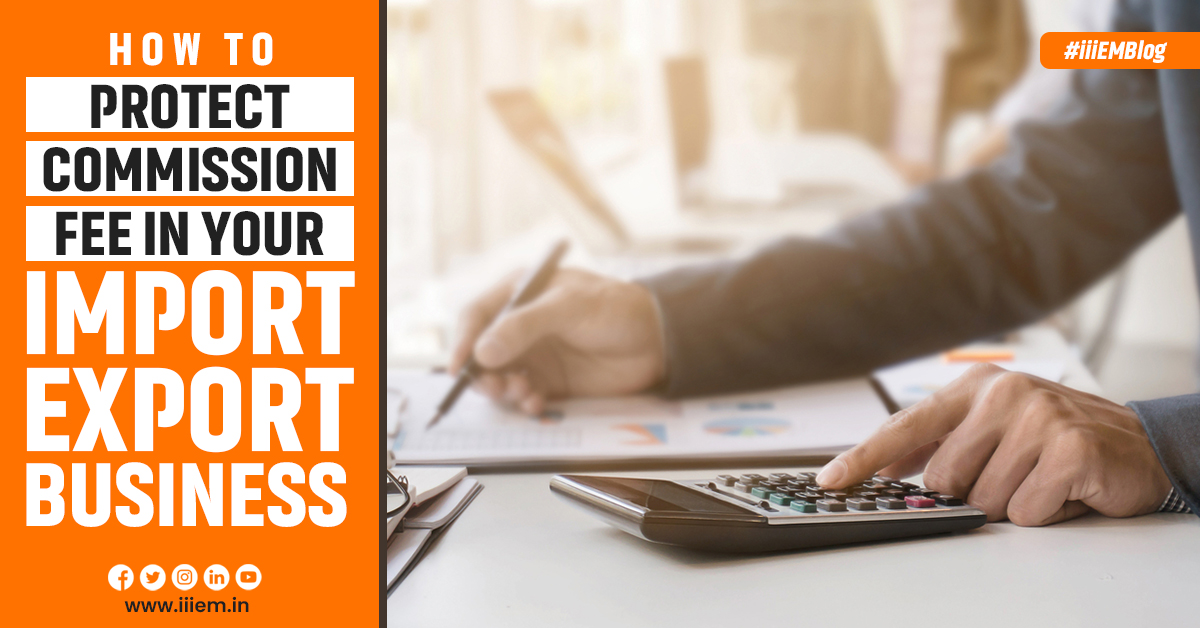 Becoming an import-export agent that is considered the easiest way to start with. A commission fee is something that worries a person to some extent. Protect commission fee in import export business is the most important thing. An agent just has to find genuine sellers and buyers, bring them together, and earn commission fees as a reward.
The agent needs to take care of this as there is more risk in paying before. He can protect his agreed fee and avoid swept out by adopting some strategies. The agent commission fee can be considered as a salary.
Below are few steps to Protect Commission Fee in import export business
1. There are numerous types of commission, such as
Sales commission
Consultation fees
Referral commission
Customer representation at the event
Broker commission
Shipping commission
The commission rate would vary from agent to agent and from product to product. Below are 2 of the most significant strategies that can protect commission fee
2. Sign a solid commission contract and protect the commission fee
Signing a commission agreement is important unless you are working for someone close. In the practical world, signing a solid contract is elementary. It is the legal tool, which protects the commission fee. Generally, the agent gets fixed and pre-decided % as commission from that of the total transaction amount.
It's not mandatory to make an agreement with both parties. You can be done with anyone's side of the parties. The agreement should include all the necessary details Including the signature of the parties. Forging a solid and good business relationship requires trust from both parties.
It is advisable to involve lawyers in signing the contract so as to avoid unnecessary restrictions, misunderstandings, and obligations. The contract should be carefully negotiated by that of the broker because there are times when the client puts unrealistic terms.
2. Become a valued partner for your current clients
The signed contract is the legal tool that you can fight if something goes wrong, . There is another method through which you can help to keep your client legal i. e – become a valued partner.
The agent is generally paying for
Being a helper in making money through more sales
Being someone who helps in saving cost and offer a better supplier
3. Ask the client to issue a Payment guarantee note from the Bank
There would be times that even after signing the contract, the client denies or delays in giving commission fee, at this time guarantee note would be of great help. It would help you to pay on time.
4. Demand for an LC (Letter of Credit) that is transferrable
The chances of seller and buyer are knowing each other becomes less when you use transferrable LC as the payment would be coming through the buyer's bank account.
If the client feels satisfied and if he feels valued, he/she would never stop or avoid giving you your commission fee. Commission fee totally depends on what you deliver to your clients.