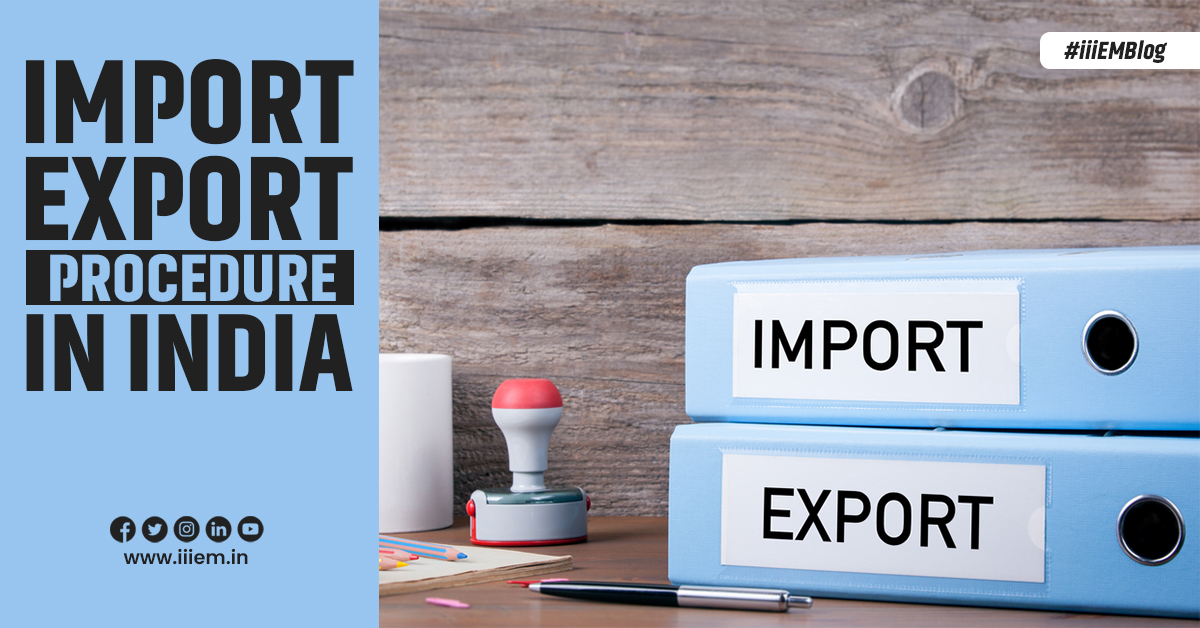 To start and run a successful business is a strategic process. that if not done properly can turn into a loss. It is very important to understand the import export procedure, various stages, regulatory framework, documents, and stakeholders involved in the start-up of import and export business.
Indian imports and exports are regulated by the Foreign Trade Act in 1992. This act empowers, federal government to design and implement provisions for the development as well as for the regulation of foreign trade.
Import Export Procedure for EXIM Business
1. Establish a company/ organization, Open a bank account and apply for IEC
It is very crucial that the entrepreneur follows the steps on time.
After all the proper documentation, you can open a company, and based on those documents, you can open a bank account. Having a bank account is very important for a smooth transaction.
Prior to starting import or export, obtaining Import- Export Code (IEC) number is very important. This can be obtained by applying to the Regional DGFT. It is a pan-based registration, with lifetime validity for merchants.
It's a 10- digit number. It is necessary for sending or receiving shipments, customs clearance, order money, and helps to create a legal identity.
2. Contact the potential buyers
Contacting potential buyers is a tough job but if done strategically, it becomes easy. Once you find a validated and serious buyer, you should send an offer price which includes details such as – price, quality, validation period for the offer as well as delivery terms. Negotiation always comes after the offer is been made, so be prepared for the same.
3. Send samples and confirm the order
Buyers would be asking for your sample products, once you found potential buyers. Be ready with the same and once you send the sample, send all the details of the same to him/ her. Contact a well-known shipping company to avoid damages to the sample and for the safe delivery of the samples.
You will need to fill the export declaration form with all the needed details/ information even for sending the sample. If things go well, you will get the order shortly. You can soon start to prepare documents and order that you have got.
4. Final inspection by the buyer and balance payment against Bill of Lading
Unless the inspection report is being got, the buyer neither would accept the order nor would make the payment. You are safe when buyers done the final payment.
5. Send all the original documents to your buyer after final payment
For import clearance and custom, the buyer will need the original documents. so once you received full payment, then you can send all the original documents him.
In order to avoid further errors/ surprises making clear all regulations, duties, important terms related to your product is a very crucial part of the import export procedure.