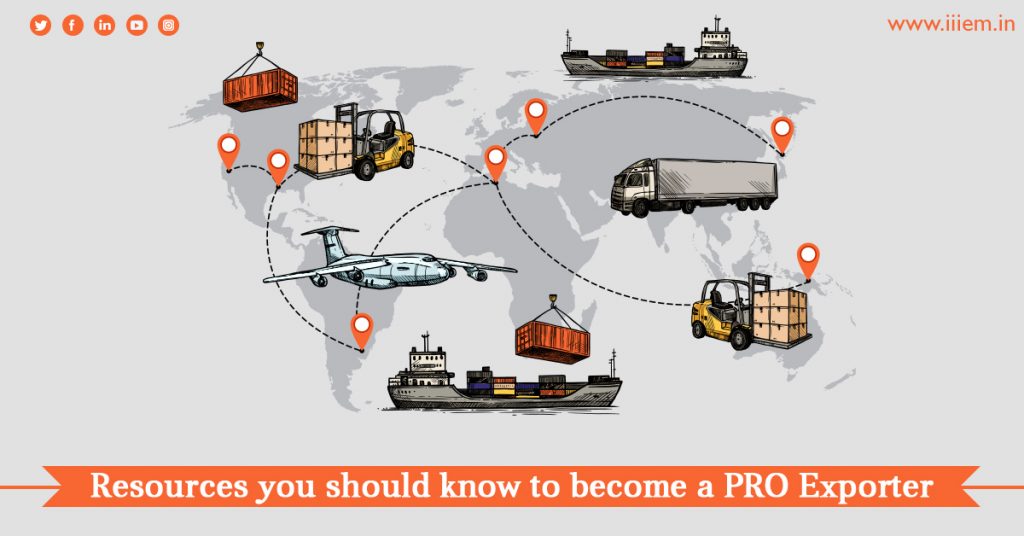 Exporting is a journey, but not one you would ever want to take alone. That is why we have identified more than 20 different resources you can utilize as you guide your company through the entire process. Below mentioned are some of the best resources that are been sorted by various stages for the journey –
Identify the product options for export
Analyze the exporting risk
Determine the market entry
Get in-depth knowledge and conduct a survey about the major players

1. Identify the product options for export –
If you are interested in exporting, you need to identify foreign export markets for your products. Without the right market, you won't be able to do any business. Research is vital! Look up the demographics, cultural and religious practices, and your potential competition. This kind of information is easily available through government agencies and business-related organizations such as chambers of commerce, trade commission offices and foreign trade associations. One needs to understand that each individual market has different demands, and these demands can change and so due care needs to be taken before exporting.
2. Analyze the exporting risk –
One needs to see if there are restrictions with regard to exporting to the country or countries that he has identified and then assess the risk of doing business there. One also needs to identify the strengths and weaknesses of the product in comparison to available competitive products. A product may be successful in one country, but that is no guarantee that it'll be just as successful in another foreign market. Different countries can have different product standards, and one needs to understand the need to confirm if he wants to do business internationally.
3. Determine Market Entry –
Once the above work is done, one needs to plan the manner in which it would be done. You can choose one of four options:
Sell directly
Use a distributor
Use a sales agent
Create a joint venture.
Whichever option you chose, you must ensure clarity of responsibility for things like delivery and payment and ALWAYS remember to protect your intellectual property.
4. Get in- depth knowledge and conduct a survey about the major players –
Being an exporter is a big responsibility and thus one needs to get acquainted with the major players. One should be familiar with banks, freight forwarders, trade associates and similar other people as it helps to successfully carry on the trade. Trade fairs are one of the best ways to find opportunities and so one should participate in it.
5. Get export training –
Understanding the legal and regulatory environment in all countries to which you would like to export is vital. All kinds of different rules can impact one's ability to successfully do business in foreign markets. There are certain admin obligations that need to be correct from the start. As an exporter, he also need to understand the costs, responsibilities, rights, and obligations that accompany the use of a specific Incoterm. A key to being a successful exporter is being aware of these issues and this is possible only when proper export training is been taken.