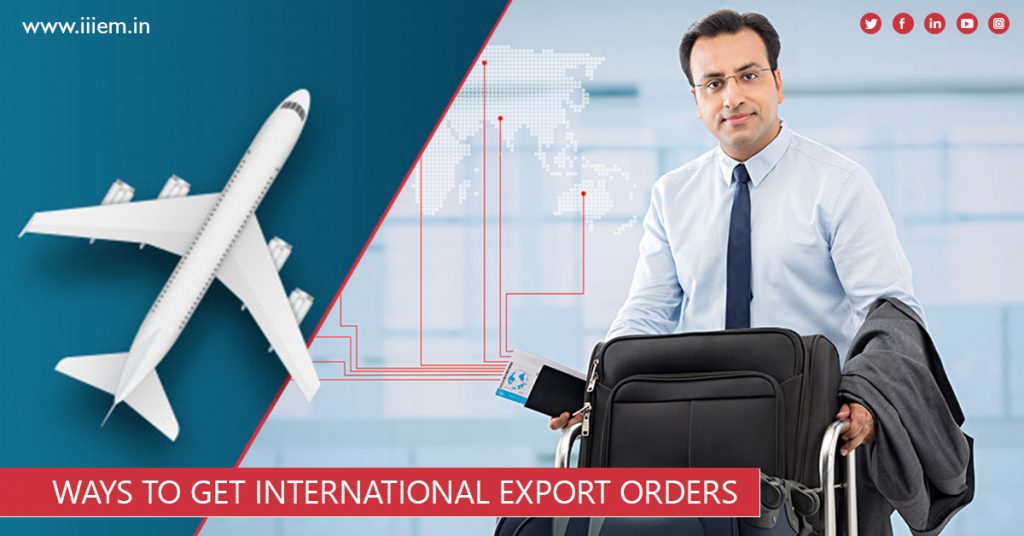 The world is coming closer day by day with the aid of technological advancement. There are huge openings of new opportunity especially to small and medium businesses to cater to anyone across the globe.
As an exporter, finding buyers for your product can be the most difficult challenge in your business, particularly when you are just getting started or are selling in a new market. In order to be able to get export orders, export businesses have to select industries and products with total costs (production costs + export costs) smaller than the average value in the world market.
Getting an export order is the major task of any export business. Every business individual or firm has their own market strategies to obtain export orders. Without receiving an export order, the company cannot survive.
Selling in another country is very difficult and so it is important that the exporter adapts that country's cultural norms, language as well as travel barriers. It would be more beneficial if you learn the process export business step by step from a well-known institution or firm.
How to get export orders –
Any company that wishes to exports needs to focus on marketing and sales activities and strategies to obtain export orders to sell their products. Some of the effective export marketing strategies, activities, and channels, which help you to get export orders are mentioned below –
1. Use the Digital world–
With the expanding of the internet, the world has changed tremendously.  Information technology plays a vital role in all sectors especially in international business. It has changed each human being in the world widely for the past two decades.
How to use the internet in marketing your product online?
It is very important to Register a Domain. Launching a quality website is a reflection of your firm and you can update time to time with necessary information about your product updating. Through this you can get attention and credibility for your company.

Join social media networks such as facebook, twitter, Instagram, Plaxo, linked in. You can make your own company's page and post updates and your offers on daily basis.

Search Engine Optimization (SEO) plays a vital role in searching the content tags of your details by anyone looking for a supplier of product similar to yours. In order to be more findable then your competitors, you can leverage your SEO possibilities.

You can also use paid advertising, to get targeted searchers to your website. Youtube, Flicker, e-Magazines can also be used to increase the outreach on the internet
2. Improve communication skills –
It plays a very vital role in getting orders.
3. Take government embassy's help –
Respective Government embassies extend their service in helping exporters to find an international market in their country.
4. Visit exhibitions and trade fairs –
Exhibit your product in fairs to grab attention of buyers.
5. Arrange personal meetings –
It is possible to create good relations in personal meetings.
6. Use export promotion agency –
They help you to guide proper marketing in the trade.
7. Do marketing research and export marketing
Anyone who wishes to export and get export orders, need to do market research first.