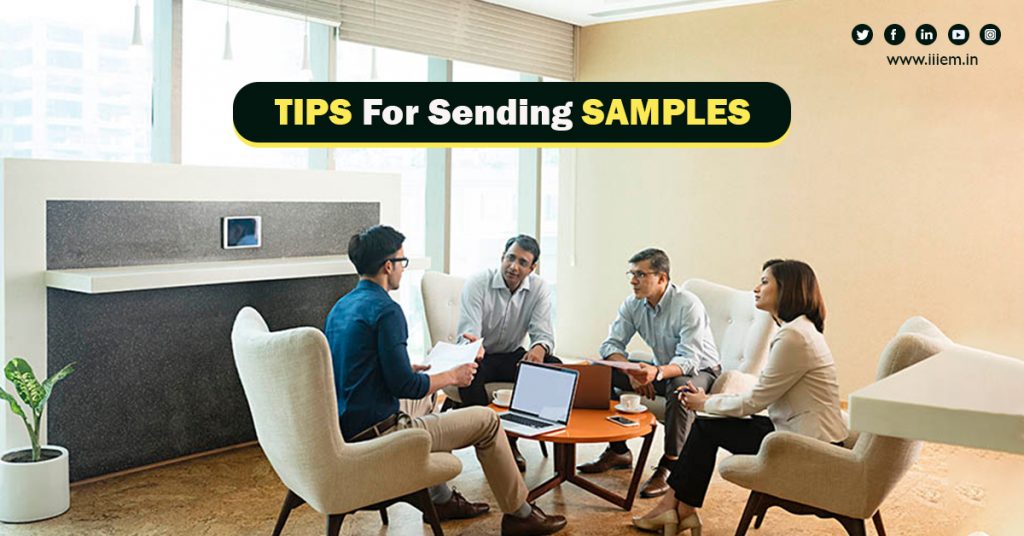 When an exporter deals with the foreign buyers, he should always be prepared in order to provide samples of his products. Promotional measures are always beneficial for a healthy start. It thus depends on him in order to provide his products samples whether they are free of cost or on a minimum charge. A new exporter would always be in a dilemma about sending out samples to another Country, before the buyer finalizes it.
Once a prospective buyer is been found by an exporter, he would be worried about various thing in relation to sending samplers such as – the way of sending, payment for the same, courier, taxes etc.. The process of sending samples is very simple if proper step are been followed and due care is taken. While sending a product sample to an importer, it is always advised to send samples by air mail to avoid undue delay.
Following things should be checked before sending samples to a foreign buyer –
The sample product is been taken from the best quality and is dust- free and clean
Packing should be such that the product itself does not get spoiled. It should be box packed
Label your product properly with Product name, quality, ingredients, quantity etc.
Send the exact quality, quantity sample which the buyer has asked for
The invoice should mention the value of the product and other basic detailed in a printed format. It should also mention – "Sample – Not for Sale"
Export of samples to be sent by post parcel or air -freight is further divided into the following 3 categories, and under each category, an exporter is required to fulfill certain formalities which are mentioned below –
Samples of value up to Rs.10, 000- It is necessary for the exporter to file a simple declaration that the sample does not involve foreign exchange and its value is less than Rs. 10,000.
Samples of value less than Rs. 25,000- It is necessary for the exporter to obtain a value certificate from the authorized dealer in foreign exchange (i.e. your bank). For this purpose, an exporter should submit a commercial invoice certifying thereon that the parcel does not involve foreign exchange and the aggregate value of the samples exported by you does not exceed Rs. 25,000 in the current calendar year.
Samples of value more than Rs. 25,000- It becomes necessary for the exporter to obtain GR/PP waiver from the Reserve Bank of India
Piece of Advice –
While sending samples, do not forget to retain a set of same sample with you as you have to meet the specification of product as per the said sample. If you do not keep a copy of sample, you cannot claim with your buyer against any disputes on the quality specification of product.
Extra care should be taken in order to avoid the risk associated in sending a costly product sample for export.
It is important to choose the right Courier or IATA agency
To learn step by step process of export-import business you can join any well-known institute at your location.