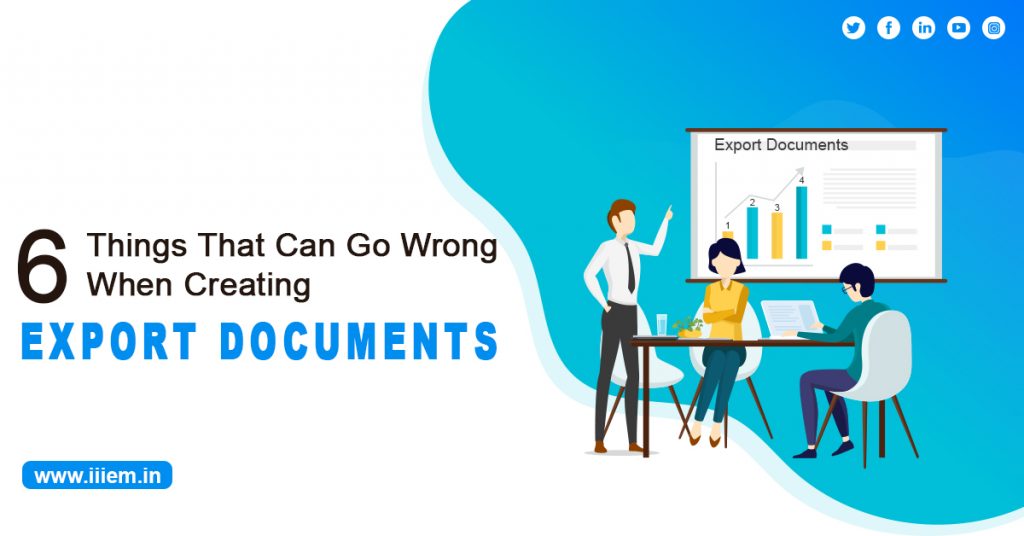 Shipping products to another country do require that the product complies with that of the export regulations for leaving the country, as well as meets the destination requirements for entering into another country.
To do that, one needs to make sure all his documents are in order. Mistakes or non -compliance can slow down the process and, in certain cases, be time-consuming and expensive to unravel. Creating accurate and consistent export documents is crucial in keeping the shipment on time and making sure one is been paid quickly. The export transaction will have special documentation requirements, too. These will vary according to the country of destination and the type of goods shipped.
The error/ mistake may be due to lack of knowledge or carelessness, but the consequences are worst and needs to be barred by both the parties.
1. Wrong contacts, packing and payment information –
In case if one has some wrong details such as contact name or a wrong phone number or if one does not have a contact number at all, there would be a problem in en- routing and thus resulting into late arrival or non -arrival of goods. Wrong details would delay the shipment and thus it is necessary to check with all parties and verify their contact information before starting the paperwork.
If the address is wrong, the goods may be delivered to a wrong address. If the bank draft form is not filled out correctly, one may not get paid on time.
If the customs officer wants to review the goods, he would have to tear apart the entire shipment if inaccurate packaging details are been mentioned. So one needs to be very careful
2. Wrong classification of goods –
The product classification does not appear just on the export documents. One is required to file the proper 10- digit codes when filing the electronic export information (EEI) through AES (Automated Export System) Direct. It is very crucial to get the product classification correct as there are potentially expensive consequences for misclassifying the goods.
3. Wrong Value –
It is very important to make sure that the value of the product is not cheated with. One might have a customer who would want to enter a wrong value in the commercial invoice just to save money but keep in mind that this is a serious fraud.
4. Wrong Product Description –
The product descriptions and other fields must match how the good is been described on the letter of credit. Any discrepancy could lead to delay in shipment and payment as well.
5. Having the Wrong Person Fill out Dangerous Goods Forms –
Mislabeling a dangerous good would result into potential disastrous consequences.
6. Wrongly Assuming Your Goods Qualify for Preferential Rates –
Just by signing free trade agreement, one does not qualify for duty- free treatment of goods. One needs to check it thoroughly before agreeing or signing the same.