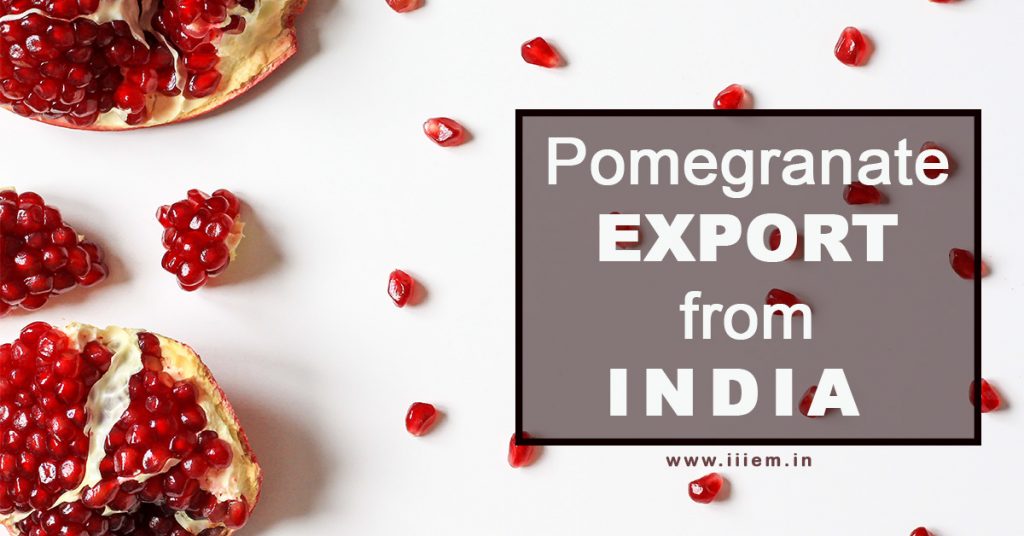 Pomegranate is a high value crop and its entire tree is of great economic importance. All parts of pomegranate tree have great therapeutic value and are used in leather and dying industry. The calorific value of the pomegranate fruit is 65. Its juice is easily digestible and contains about 15 percent invert sugar. It is a rich source of sodium and also contains a good amount of riboflavin, thiamin, niacin, Vitamin C, calcium and phosphorous. Protein and fat contents are negligible. Demand in the international market has widened the scope for earning higher dividends.
This fruit has many similes, have your teeth like Dalamb, stay as thick like the seeds of Dalim, be as bright as Anardana and so on. This is a fruit with various names and few types.  There are about 4 to 5 types of pomegranates available. The variety varies from the outer color of the skin, some are red, some orange, a few seen are yellowish, or even creamish. The seeds in one fruits many again vary from a few hundreds to about 700 also.
Pomegranate is very well received by all young & old, Indian or foreigners. The seeds are sweet & also easy to chew. The pomegranate seeds have a high culinary value, in garnishing, for cocktails & beverages, smoothies, sauces, syrups, wine, condiments and candies too.. Dried pomegranates have medicinal values too.
For exports, pomegranate is selected for exports on its maturity, humidity, shelf life, size of the fruits, color of the skin, grown organically or traditionally, based on its nutritive values in terms of vitamins, only proteins or does it have Vitamins A, C & D ?
Pomegranate originally is a fruit from Iran, Afghanistan to Pakistan & then to modern day northern India. Today, it is widely cultivated throughout, South Asia, Central Asia, and the drier parts of Southeast Asia.
In India, Maharashtra is known as "the Fruit Basket" with a lot of fruits growing here, and pomegranate is cultivated throughout the year. Cultivation in small quantities happens in Southern Gujarat, in Northern Karnataka and Western Andhra Pradesh.  However 90% of commercial pomegranate is available from Maharashtra itself. Districts like Sholapur, Sangli, Nashik, Ahmednagar, Pune, Dhule, Aurangabad, Satara, Osmanabad, Latur and its surrounding regions are the richest producers of the fruit.
In the year 2016-17 India exported 51,000 ton of pomegranates to various countries.
Pomegranate is majorly exported to UAE (43%), Bangladesh (16%) & European Countries (14%) A few tons also go to Saudi Arabia, Russia, Thailand, Nepal, Kuwait etc. Export of Pomegranate is expected that it will further accelerate with the availability of superior fruits of Mridula, Ruby, Arakta, Bhagwa, etc. India is the largest producer of pomegranates in the world, but it has only 7% share of total world exports. At present, excellent cultivars with good quality fruits are available, thus India can supply almost throughout the year and can become a good player in its export
H.S. Code 08109010 is shipped from Nhava Sheva, JNPT, and Mumbai to various destinations.  Ganesh, Bhagwa & Mridula varieties fetch good price. Some desirable qualities of this fruit for exports are 500 grams per fruits is ideal size, round & globose shape spot free, dark rose pink arils, good sweetness, and pleasant flavor & aroma.
Packing of pomegranates needs to be done of all same sized fruits and same shape. Packing should be of high quality, air-conditioned and pre-fumigated, bug free.
Fresh fruit of Pomegranate is available from October onwards. Best quality fruits are available from November to March due to low temperatures.
Start your exports in a cash rich Agro industry.