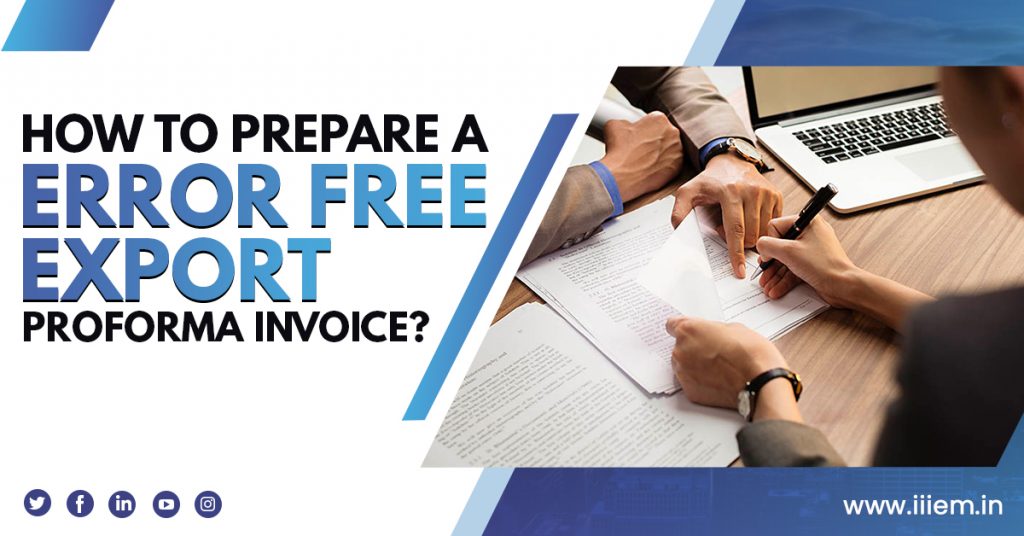 Proforma invoice is a negotiating tool used by the exporter and his/ her international buyer. Although a voluntary document, almost all the exporters and importers adopt it. It is considered as a BLUE print of the export import process and is a pre- advice invoice (document). They are valid for a particular time slot once agreed and signed upon. This kind of invoice includes all components that are present in domestic invoice but the only difference is it include the title as 'Proforma invoice'.
Reasons for using a Proforma invoice –
This invoice helps to tighten the international sales. Below are some of the ways in which it can be helpful –
Serves as a binding and legal agreement
Helps to minimize the errors
In export market, it is a widely adopted form of sale document
On behalf of importer, it enables the bank to establish payment rules and methods.
It is a model that the importer would use when applying for opening Letter of Credit, fund arrangement or an Import license. You need to ensure that details that are included in the invoice are accurate as well as realistic as based on this the buyer would make his decision on whether to buy it from you or not.
Below is the list of things you should consider for making an error free Export Proforma Invoice –
1. Sales Terms –
Throughout the entire transaction, selecting and identifying correct sales terms is significant. It sets the stage for the remaining ones and so it is important to indicate the terms right.
2. Description as well as classification of the goods –
Exporter should not forget to include a detailed and clear description of the product such as product's country of origin, classification of the same, weight, durability and other dimensions of the product. It should also include a harmonized system code (HS code) so that the buyer can easily determine if there is any duty or tax that he might have to pay. There might be a time when your buyer wants you to enter a wrong code just to save on taxes but don't do that as it involves risk and it is against the trade ethics.
3. Inform if there is a need for export license –
There is always a dilemma for a new exporter whether he/ she would be needing a particular product export license or not. It might to easy to avoid it but if you don't get it, you are risking the business. It might hamper your reputation and might result into penalties.
In-order to create a perfect proforma invoice you should consider three things, namely –
By using a cost sheet, calculate export cost
Describe the acceptable cost of the product that you are selling
Make sure you cover all the vital issues that are important for a buyer.
Proforma invoice should be clear, concise, accurate and comprehensive so as to avoid any misunderstanding.