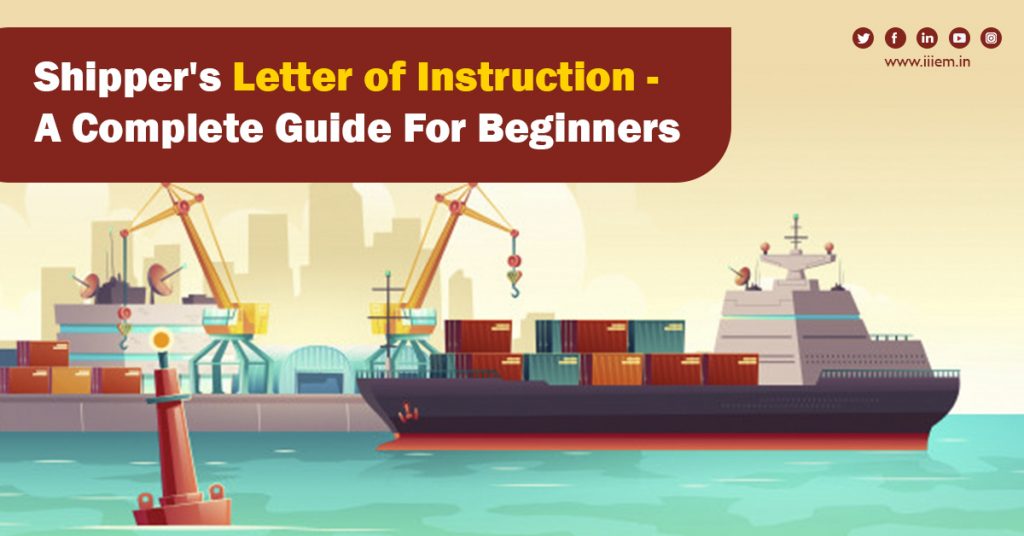 In the haste to ship the product at its earliest, exporters often, neglect to convey particular instructions to their respective forwarders. This resulting into a disaster/ mess.
In order to avoid the error, it is very much important to adopt Shipper's Letter of Instruction (SLI) norms.
Shipper's Letter of Instruction is an optional document that conveys specific instructions from exporters to their agents (usually freight forwarders) for the ocean and air shipments. It is a letter/ note, which tells your agent/ forwarder how and where they need to deliver your products. You should get connected to an organization or institute to get a deep knowledge of the export-import business.
Certain facts about SLI –
It is a legal document and contract created between the shipper and the freight company that is organizing the export and logistics of your shipment.
It is a multi-purpose document to assist you in communicating information to the freight forwarder SLI is designed to avoid misunderstandings that can result in a financial loss to the exporter – or to the freight forwarder so it is vitally important that this document be accurate.
An SLI serves as both an order form and as proof that you are purchasing from the forwarder. It must be completed upon the pickup of your goods.
SLI is not a mandatory document or a legally binding document.
It is a document used in international trade, which gives your freight company all specific instructions relating to the export of your goods.
It is strictly used to gather information about your cargo to ensure your goods are exported in compliance with Foreign Trade Regulations.
The Shipper's Letter of Instruction is been completed by the exporter in advance and is sent to the freight forwarder with the other export paperwork.
It is a cover memo for the rest of the paperwork and a summary of the information your forwarders need to know.
The SLI will contain the following information –
Shipper's Details (Exporter)
Consignee Details (Importer)
Vessel Name, Voyage Number
Container Number
Country and State of Origin (product)
Shipper's Reference Number
Notify Party (if Required)
Port of Loading / Port of Discharge
Shipment Type
Seal Number
ISPM Packing details
IncoTerm
Shipping Marks
Letter of Credit details (if applicable)
Hazardous Cargo – if Yes, UN#, Class, Packing Group + relevant DG documentation
Value and currency of goods sold
Special Instructions
Signed Declaration – Name, Signature, Date
All product packaging details, Total Number of Packages, sizes, weight
Commodity / Nature of Goods
Why do we require a SLI?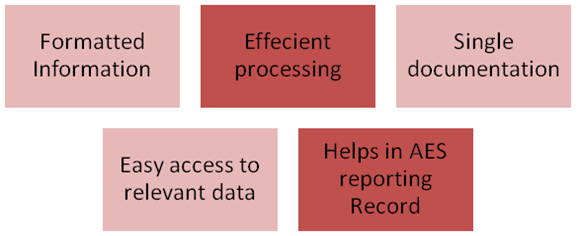 Consistently formatted information
All instructions and data can be available on a single document.
For more efficient processing
For finding relevant data elements, the Freight Forwarders would no longer need to search through numerous, challenging, multi-page commercial documents.
It allows in having more accurate Automated Export System (AES) reporting Record keeping and provides back- up to the Electronic Export Information (EEI) filing.