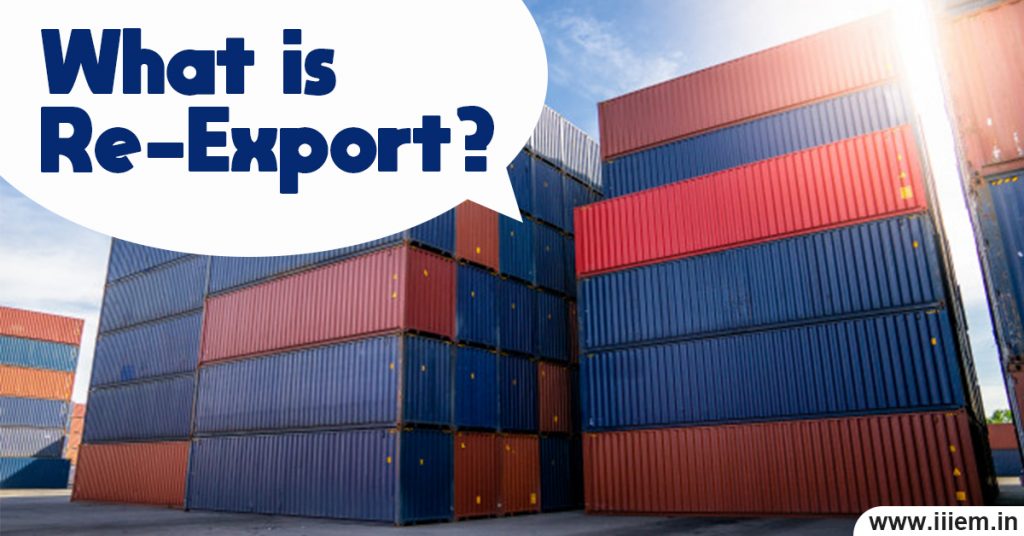 As per the U.S. Bureau of Industry and Security (BIS), re-export means the transmission or shipment of an item subject to Export Administration Regulations (EAR) from one country to another country. Re-export occurs when there is a 'release' of software or technology subject to EAR in one country to another foreign country.
In simple words, Re-export means the export of foreign goods that are already been imported to the country from that of a foreign country.
Below mentioned are some of the vital facts related to re-export –
The term re-import and re-export are been used in international trade commonly.
Re- exports happens when the exported goods are not satisfactory in quality measures or the goods exported does not match with the buyer's requirements or when the goods are been exported for a specific purpose such as project, exhibition, etc.
You can re-import the exported goods without payment of basic customs duty and IGST.
EAR is related to publicly available software or technology.
If the product that you export has the same identity as the imported goods, then you will not be eligible for incentives and the same applies to re-export.
In many cases re-exports happen as the exported goods are not satisfied with quality measures, goods exported not matching with the buyer's requirements, goods exported for specific purpose like project, exhibition etc..
Re-export procedures can be affected by filing necessary documents along with supporting documents with customs department of respective country.
You may not re-export an item subject to the EAR to a party whose export privileges have been denied by BIS.
In order to ensure that recipients of items that are subject to EAR comply with that of the re-export license requirements, the Department of Commerce has enforced some protective measures. If your re-export or transfer (in-country) requires a license and is not eligible for a License Exception, you may apply for a re-export license electronically through the Simplified Network Application Process Redesign (SNAP-R).
To get detailed knowledge of the export-import business, you should apply for a training or course from top-rated institutions.